Team James Up-Date: 555 Challenge
---
Monday, 25 May 2020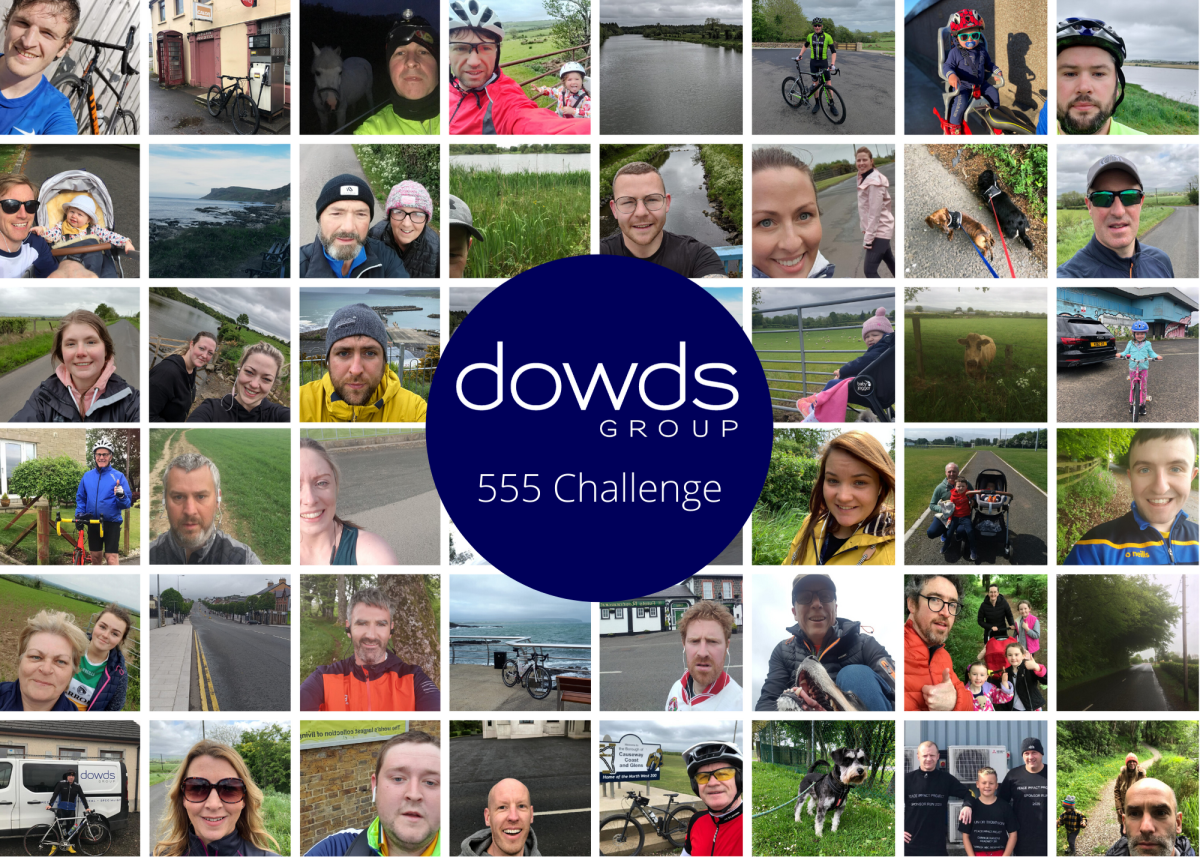 Captained by the Managing Director James, his team was made up of 16 employees, most of which are based in the offices of Ballymoney, Belfast and London. Team James started off strong on Wednesday morning at 7:10am with a 3.47 mile run from our newest employee George Mimnagh, who only started with the company two days prior to the launch! Momentum continued through to Thursday with all team members putting in a great effort to clock up the miles.
On the Friday up-date, James and his team did not let the fact that they were in fourth position get them down, and even though the weather was horrendous, we had 7 team members brave the wind and the rain to build up those miles, including Emma McFarland who walked the beautiful coast line of Ballycastle. Alan Smy, who has not been on a bike in numerous years, managed to cycle a phenomenal 22.15 miles!
Pressure was back on Saturday when the weather eased slightly, with all team members giving a big push! Amy Watt walked every single day without fail, clocking an astounding 35.54 miles over 5 days, with her longest walk being 10.57 miles on Saturday. Melissa Cunning who has only started running a week before the launch of our challenge, ran her longest run at 6.29 miles, pretty good for a beginner! Aideen McMichael along with her 18-week baby bump, managed to walk 16.08 miles around the roads of Armoy, even managing a socially distanced walk her dad who was on an opposing team. John Reid, our Non-Executive Director even got on his walking shoes in Scotland to help Team James!
With a few ropey calculations done on Saturday evening and an even ropier plan discussed amongst the team Whats App, the big aim was to get out early on Sunday morning to get us over the finish line. Joanne McCamphill, Ann Wales, Mark Blair, Brian Cunning, Conor McIntyre, Josie Hardy and Niall Dowds headed out early to help clock up the remaining miles. Niall McCamphill put in some hard graft in his last cycle, with a round trip of 100.28 miles which was the final miles we needed to get over the line!
Captain James was so impressed with the efforts of his team and how they all came together! He wasn't so impressed at Aideen's calculations on Saturday night which had him doing an 8-mile run, to which only 4 miles were needed! Whoops!