Around the World Challenge
---
Tuesday, 20 October 2020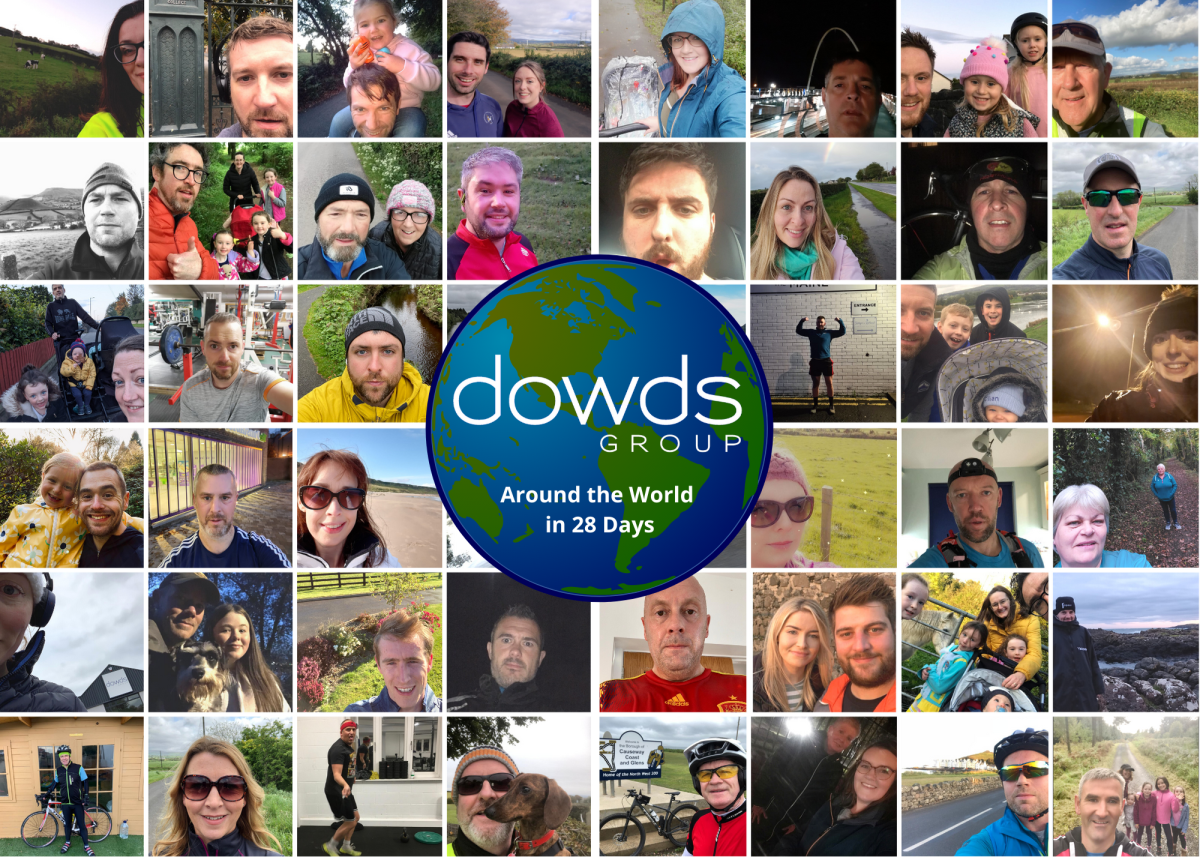 Our 28 day company challenge has come to an end, we are incredibly proud of the hard work and perseverance from each participant over the 28 days. We have come together as a company and supported each other's mental and physical health as well as stirring up a little friendly competition!
The final results of the challenge are …
1st Place: Team Melissa with 12,476.66 miles
2nd Place: Team Jack with 11,721.80 miles
3rd Place: Team Conor with 9652.76 miles
4th Place: Team Gareth with 8208.52 miles
After a tight race with only 200 miles between Team Melissa & Team Jack on Friday, Team Melissa soared ahead over the weekend and each team member played a part in upping the miles to earn those bragging rights!
So far, we have raised £4,430 for our chosen charity Mates in Mind!
If you would still like to donate, please follow the link below:
https://uk.virginmoneygiving.com/DowdsGroup
As you can see from the video it has been a fun four weeks for everyone involved!