Around the World in 28 Days!
---
Friday, 25 September 2020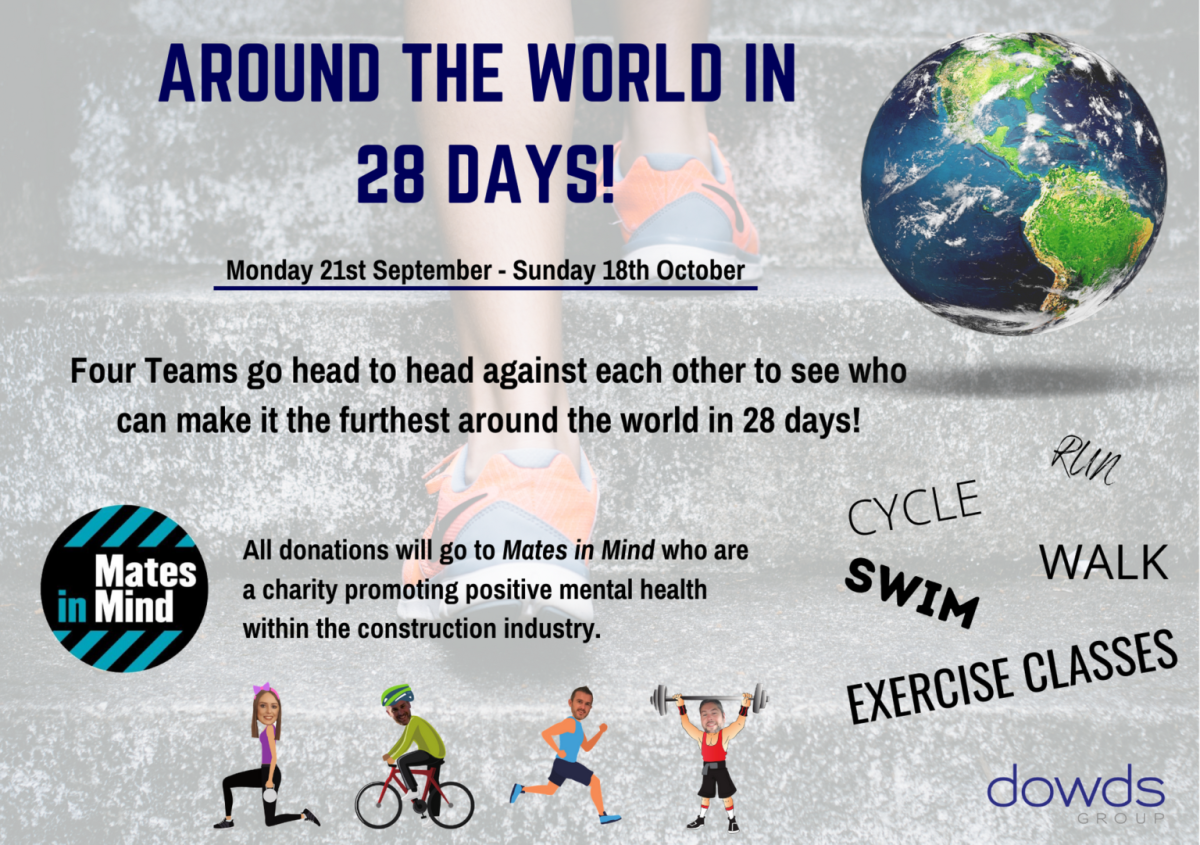 At the beginning of the week, we launched our new Autumn challenge. The aim of this challenge is to help promote health and well-being within our company. Unlike our previous 555 Challenge, this will take place over 4 weeks which we are hoping will help get people into a good routine and establish an exercise plan that suits their lifestyle but also that can be maintained even after the challenge is finished.
These challenges help us to build new friendships with people who we might not normally come into contact with within the company. It creates some healthy competition between teams and is a great conversation starter! With a lot of us still working remotely from home, it is a good way to keep in contact with our colleagues even we aren't seeing them.
We will have an update for our teams every Friday with this being our first.
Week One Results:
1st Place: Team Conor with 952.46 miles2nd Place: Team Melissa with 855.66 miles3rd Place: Team Jack with 694.77 miles4th Place: Team Gareth with 661.97 miles