Call for Tradespeople!
---
Thursday, 25 August 2022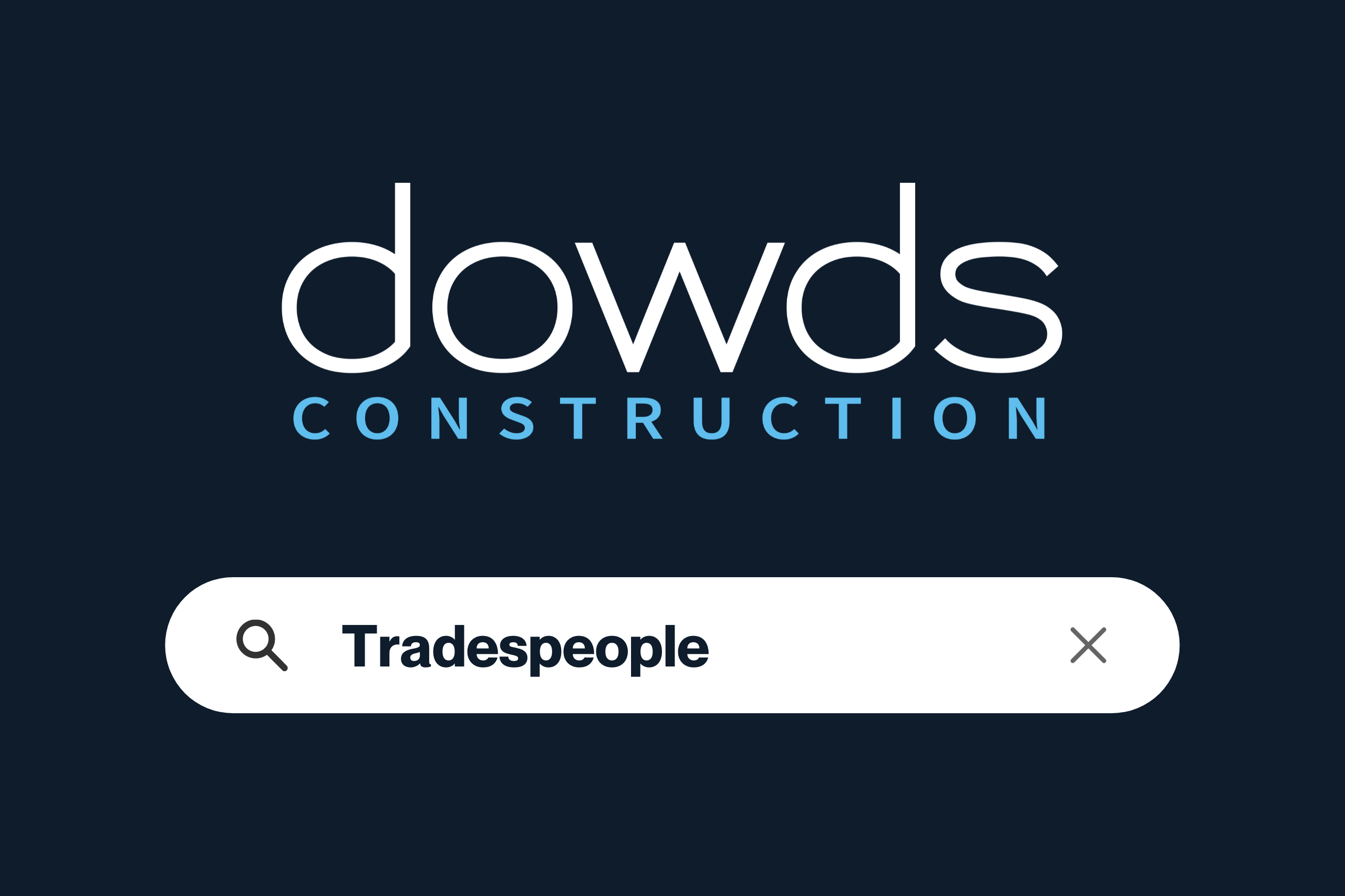 Dowds Construction division are seeking expressions of interest from teams in the following specialisms:
◾ 𝗣𝗮𝗶𝗻𝘁𝗲𝗿𝘀
◾ 𝗝𝗼𝗶𝗻𝗲𝗿𝘀
◾ 𝗚𝗿𝗼𝘂𝗻𝗱 𝘄𝗼𝗿𝗸𝗲𝗿𝘀
◾ 𝗣𝗹𝗮𝘀𝘁𝗲𝗿𝗲𝗿𝘀
◾ 𝗕𝗿𝗶𝗰𝗸 𝗹𝗮𝘆𝗲𝗿𝘀
◾ 𝗗𝗿𝘆𝗹𝗶𝗻𝗲𝗿𝘀
◾ 𝗖𝗲𝗶𝗹𝗶𝗻𝗴 𝗮𝗻𝗱 𝗽𝗮𝗿𝘁𝗶𝘁𝗶𝗼𝗻 𝘀𝘂𝗯𝗰𝗼𝗻𝘁𝗿𝗮𝗰𝘁𝗼𝗿𝘀
Please complete the IF 31 New Supplier Form , to allow our team to vet your information & create an account. Please read the instructions on the Cover Sheet and only complete the sections relevant to your supply chain type.
Return this along with any supplementary information / certificates to Francesca.Armstrong@dowdsgroup.com.
Note: Specialists, Sub-Contractors and Hire of Plant and Labour - the ABL Insurance Questionnaire 06 21 must be completed and stamped by your Insurance Broker and returned along with the IF31.
For additional information, please refer to the IF39 Sub Contractors Handbook.
If you have any questions, please do not hesitate to get in touch.