Congratulations Mark!
---
Friday, 12 August 2022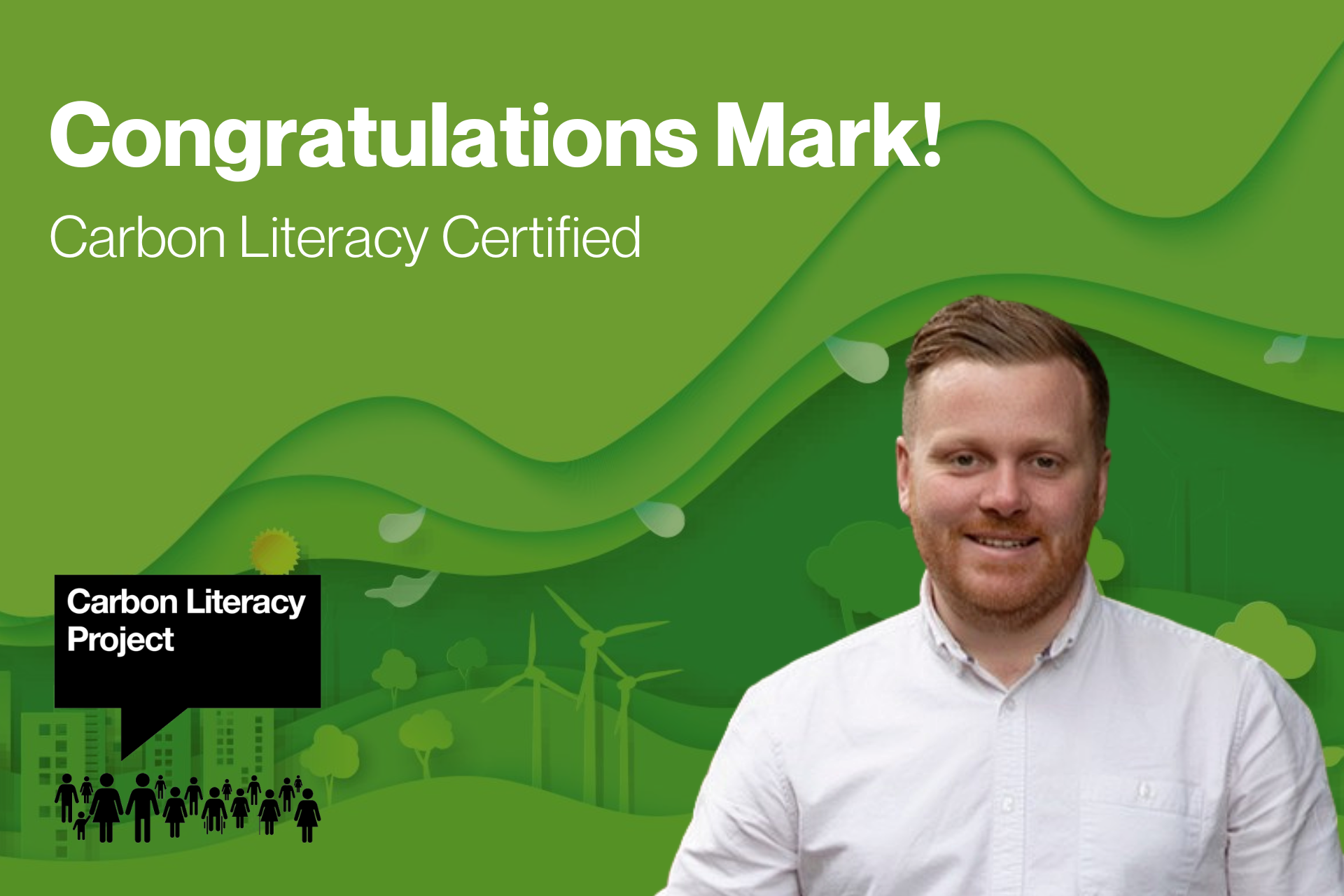 Congratulations to our SHEQ Advisor, Mark Blair on achieving his Carbon Literacy accreditation!
Carbon Literacy training, facilitated through the Carbon Literacy Trust, gives people the opportunity to make realistic, manageable changes to reduce their carbon footprint. There is a focus on positivity and achievable goals throughout the training, motivating people to make small changes through their daily activities in order to reduce their carbon footprint.
Mark has been a positive driving force in leading our journey towards achieving Net Zero Carbon by 2038. Using his Carbon Literacy knowledge, Mark will be a key player in ensuring Dowds Group play their part in creating a more sustainable future.