Dowds '40 for Forty' Finale Gala
---
Friday, 30 November 2018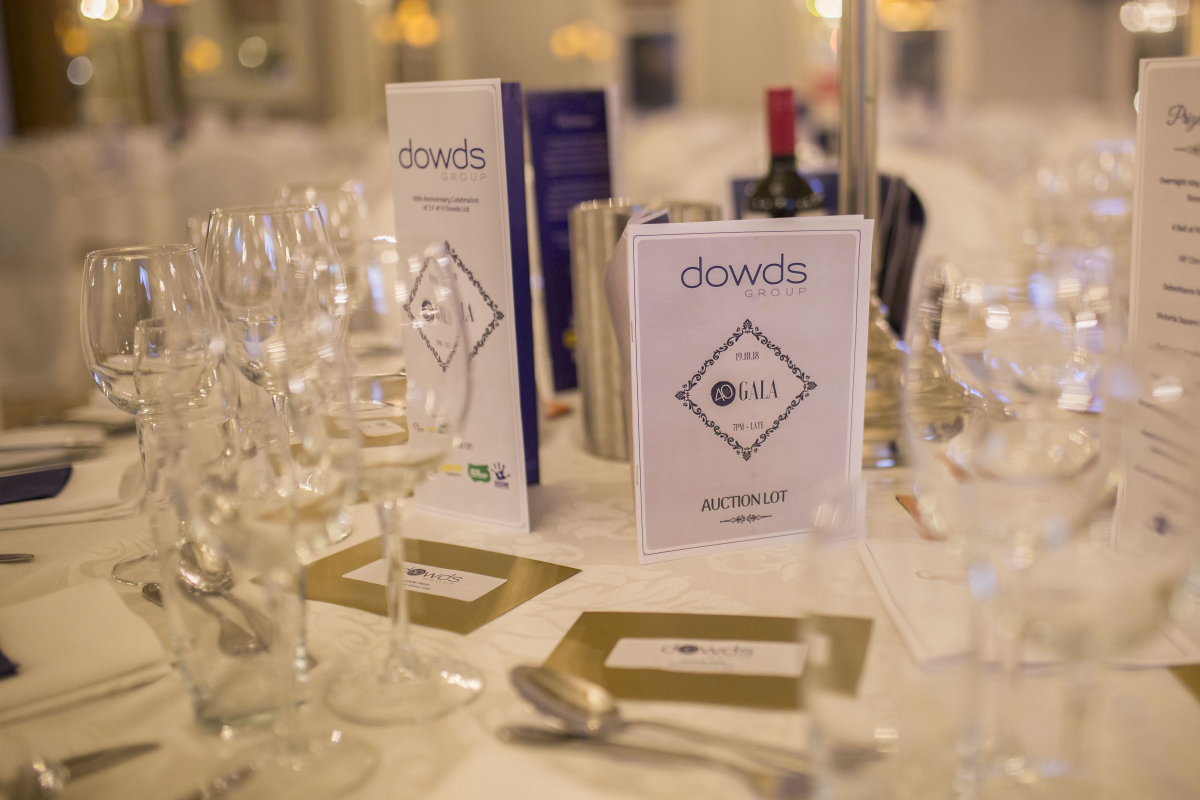 Dowds Group marked the end of our 40 for Forty campaign with a magnificent finale event, The Gala, on Friday 19th October at Galgorm Resort & Spa. This night was not only the end event to our campaign but a celebration for 40 years in business highlighting the growth, accomplishments and partnerships we have built. 250 guests were present, including close family and friends, current and past employees, and many supportive clients and suppliers.
As part of the proceedings there were presentations from Lynsey Atkinson of Macmillan, Leona Rankin of The Boom Foundation, Tessa Ogle of Electrical Industries Charity and Bernard McAneney of Aware NI – the four charities our campaign is supporting. Speeches were also made by company founders and brothers, John Francis and Hector Dowds, as well as current Managing Director James Dowds, who all touched on the progression of Dowds Group over the last 40 years whilst looking ahead to a successful future.
In addition to a four-course meal, our guests enjoyed entertainment from local comedian, Colin Barkley, who compered the event and music from Dave Martin & The Casino Cats, as well as a silent auction and prize ballot which included our Gold Prize, a fabulous 3 night trip to Monte Carlo kindly donated by the Electrical Industries Charity & Saturn LED!
We would like to thank all those who attended the Gala event and the companies who donated towards the campaign with silent auction items and prizes. The Gala event was a fitting end to what has been an incredible year of fundraising and team building for Dowds Group, we are delighted to announce that the Gala event alone raised over £10,000 towards our 40 for Forty campaign!
Photography by Angela Cunning