Dowds Group continue to invest in Apprentices
---
Friday, 27 October 2017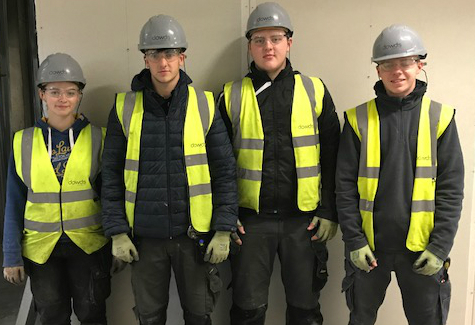 Dowds Group continue their long tradition of supporting apprenticeships, welcoming a new intake of Northern-Ireland based Mechanical and Electrical apprentices to the company in September 2017, including our first female mechanical apprentice.
This now brings our current apprentice tally to 40 overall in NI & London!!
We are strong believers that apprentices are the lifeblood of the industry and play a vital role in introducing new skills and diversity into our already well-established team, in fact many members of our management team today started their Dowds careers as apprentices.
The quality of our apprenticeship programme is widely recognised and in recent years a number of our apprentices have been singled out in regional and national competitions.
As always we received a high volume of applications and after a rigorous recruitment process, the calibre of applicant was so high we took on 10 new apprentices, our highest intake to date!
Recruitment for London apprentices is also underway and it is expected to conclude in November 2017.