Dowds Group end £60K Charity Campaign!
---
Monday, 25 February 2019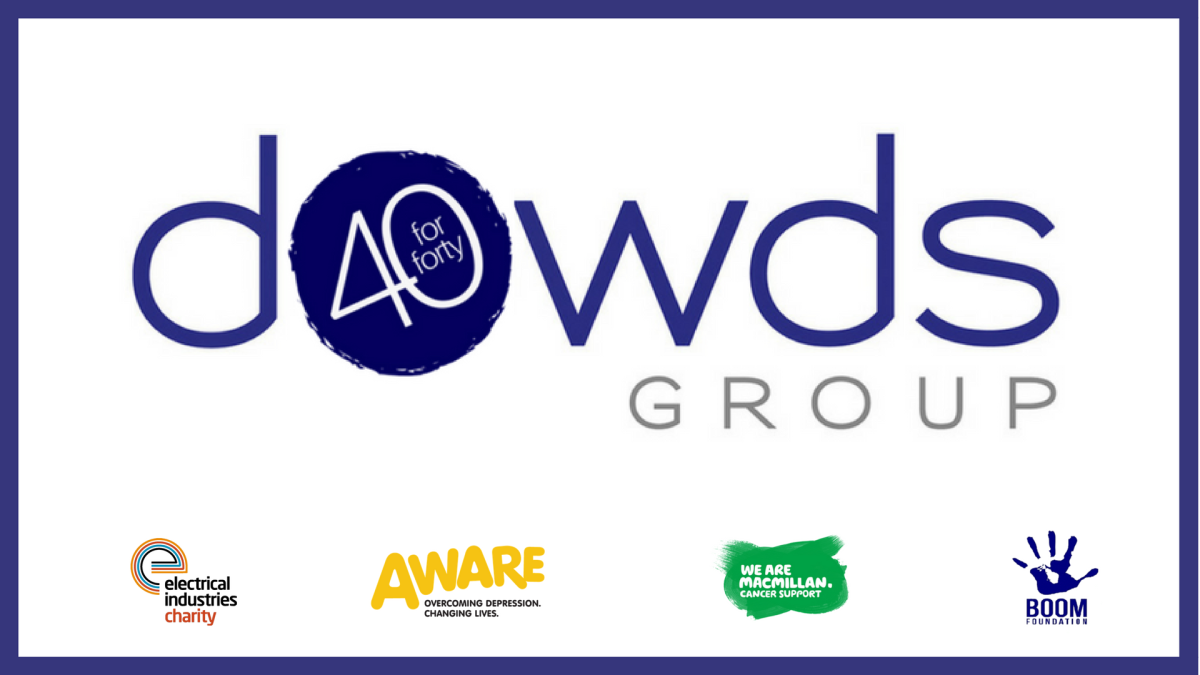 Dowds Group's "40 For Forty" campaign, which ran throughout 2018, has ended by exceeding all expectations raising a phenomenal £60,000 for charity, £20,000 more than our original target.
It has taken a great deal of teamwork, dedication and commitment to reach this impressive target and we'd like to take this opportunity to thank everyone who has contributed to the campaign.
We were delighted to organise cheque presentations where members of the Dowds team presented the £15,000 cheques to representative of each of the four charities.
You can read more about the charities; Aware NI, The Boom Foundation, Macmillan and The EIC, why they were chosen and where our donations will go by clicking here – Our Four Selected Charities
Closing the campaign, Managing Director James Dowds said:
"The '40 For Forty' campaign was a year full of celebration and team-building for our company and it has brought a great sense of achievement and pride to everyone at Dowds Group. For this reason, and knowing that the money we raised will be used in such worthwhile ways, we have decided to organise a legacy event each year. We have already initiated discussions on our 2019 event and more details will follow soon."