Dowds Group participate in Buchanhaven Primary School's Careers Fair
---
Wednesday, 11 July 2018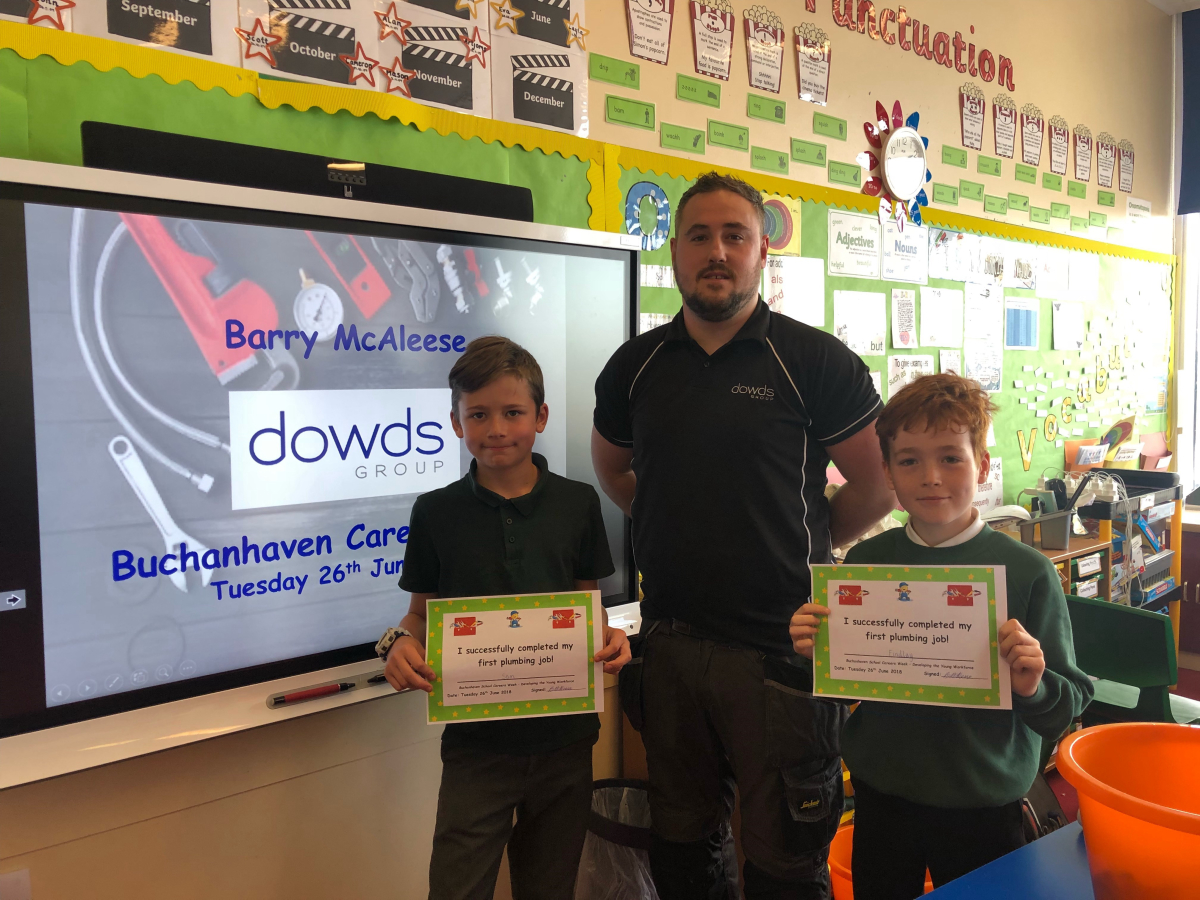 On Tuesday 26th June our Mechanical Supervisor, Barry McAleese, took part in a Careers Fair at Buchanhaven Primary School in Peterhead.
Barry was invited to speak to the P7 pupils about his career path and how he has got to where he is today within the Plumbing and Heating industry. He explained to the pupils what his responsibilities in the workplace are, the importance of being part of a team and the different skills which are involved and needed to be a mechanical supervisor.
Danica Smith and Lindsay Ritchie of Buchanhaven Primary School quoted "working with partners in the local community is an integral part of providing a balanced education for our pupils and we are delighted that Dowds Group are willing to support local primary schools. Our children thoroughly enjoyed your input and I'm sure you will have inspired many youngsters to join the trade in the future."
It was a pleasure to visit and support Buchanhaven Primary School in their careers fair and both the teachers and pupils were very welcoming in having Barry come along and tell them all about Dowds Group – thank you Buchanhaven Primary School!