Dowds Group Welcome New Apprentices
---
Tuesday, 10 September 2019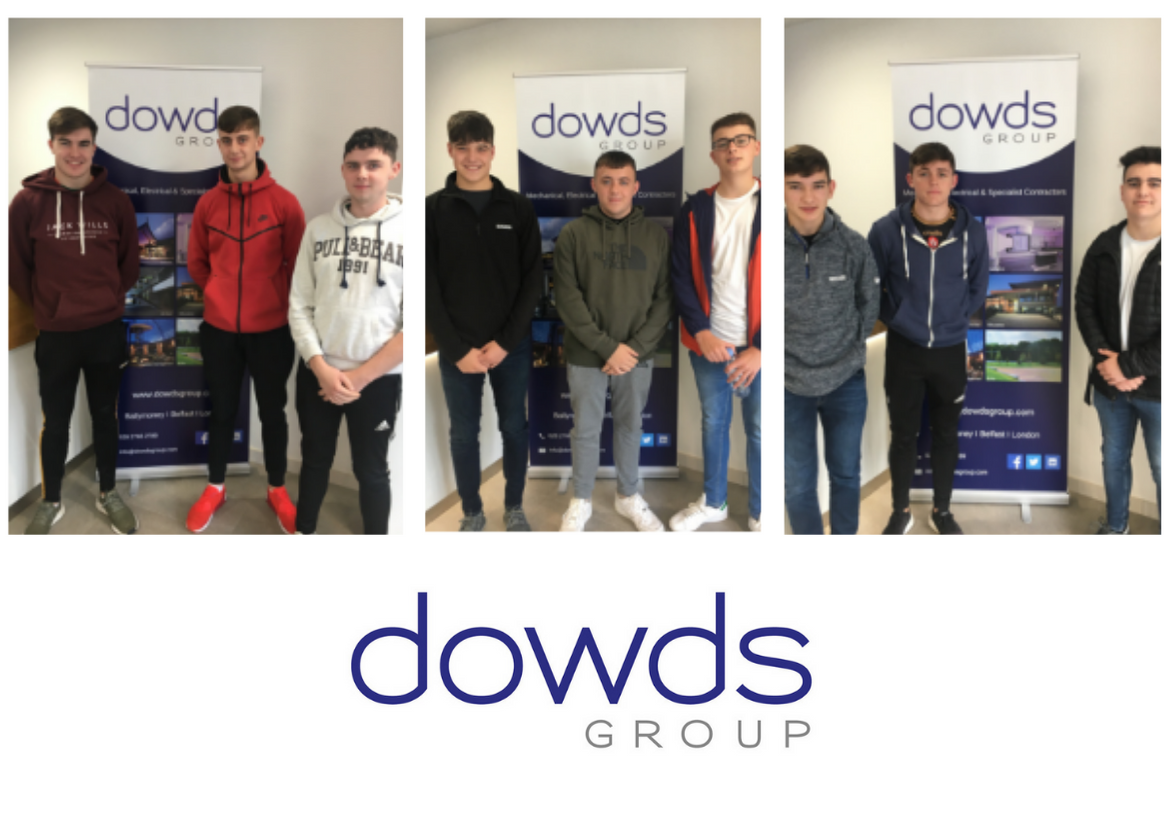 Dowds Group are continuing to invest in their people with a long tradition of supporting apprenticeships. Our 2019 intake of 9 apprentices has tallied our overall current apprentice numbers to 41, 6 of which are based in the UK and 35 based in Northern Ireland.
We believe apprentices are the lifeblood of the industry who bring innovation and diversity into our already well-established team. We were overwhelmed with the number of applicants that we had this year for our apprenticeship scheme, with an astounding 90 applicants in total!
The quality of our apprenticeship programme is widely recognised and in recent years a number of our apprentices have been singled out in regional and national competitions. We ensure that our apprentices are placed on projects suited as close to where they live as possible, thus ensuring they are gaining full experience on site and not spending valuable hours travelling.
Working alongside our experienced staff, the apprentices will have hands-on training, learning the different systems and installations in the site environment as well as learning the theory behind it all in college.
Our apprentices have been given a great opportunity and we welcome them into Dowds with open arms. Our electrical apprentices are; Colum Butler, Ryan Butler, Tom Davis, Joshua Brennen, Eunan Mulholland and Eoin Matassa. Our Plumbing apprentices are; Nathan Tumelty, Mason Cole and Pierce McAuley