Dowds Group win 'Contractor of the Year' at NI Electrical Awards
---
Monday, 14 September 2015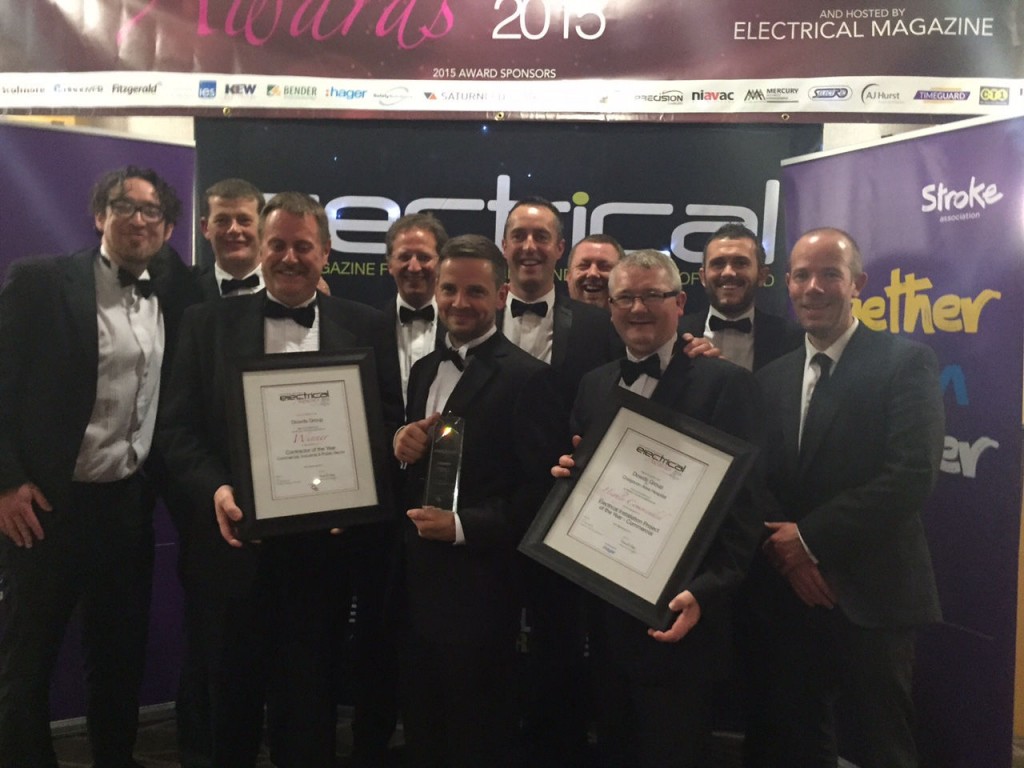 Dowds Group are delighted to have received the top honour at the NI Electrical Awards gala on 10th September 2015.
The overall Contractor of the Year award is presented to the company that best demonstrates their solutions to overcoming challenging projects throughout 2014/15.
We were awarded for our investment in new technology, enhancement of in-house design and build capabilities and establishment of our Integrated Services division, all of which have led to our involvement on significant local projects such as Omagh Hospital and the Radiotherapy Unit at Altnagelvin Hospital, as well as, work outside NI including a complete refurbishment of the prestigious Aberdeen Art Gallery and the London Schools Framework, which will see the concurrent completion of five schools in Central London.
In addition to 'Contractor of the Year', our work on the Craigavon Area Hospital Framework was highly commended in the 'Commercial Installation of the Year' for the high standards of finish and the complexity of the electrical contract carried out within a live hospital environment.
Four other Dowds Group projects were shortlisted in the commercial installation category, namely, Old See House Belfast, Mersey Care TIME, Liverpool, Finnebrogue Factory Refurbishment and Extension and Harris Westminster 6th Form College.