Finnebrogue Artisan - £25M Factory Expansion
---
Wednesday, 4 November 2020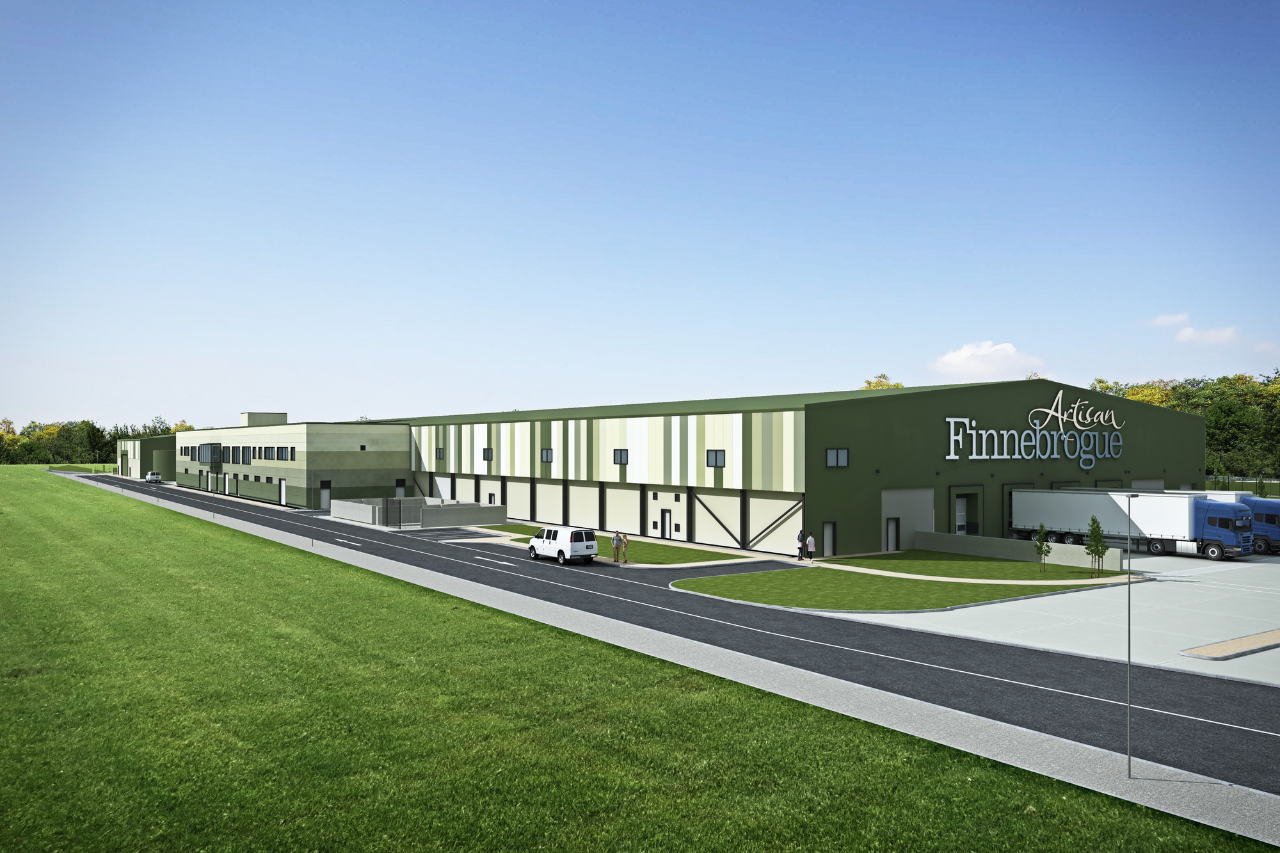 Dowds Group are proud to be working as the Main Contractor on Finnebrogue Artisan's latest £25m factory expansion.
Having worked on Finnebrogue's three previous instalments, Dowds Group secured the Construction and Building Services contracts, with around 300 operatives currently on site working to a strict deadline.
Our Build team are progressing well across all phases, roof cladding is complete with wall cladding installed on the east and west elevations, main drainage now installed along the east elevation and now progressing to make up levels for final road build-up.
Concrete floors have been installed on Phase 1, 2 and 3, Gantries installed on Phase 1 and 2 and all walls installed in Phase 1 with resin flooring progressing well. Freezer installation on Phase 3 complete and working on Phase 4. First and second fix Electrical (Containment & cabling install) have commenced throughout Phases 1 & 3, with Phase 2 starting in the coming weeks.
First fix Mechanical progressing well within the factory ceiling void areas, with a number of back of house areas currently second fixed awaiting final connection. Works are progressing in the energy centre with plant items being installed and connected. Busy weeks ahead for all those involved!