London Schools Update
---
Tuesday, 12 January 2016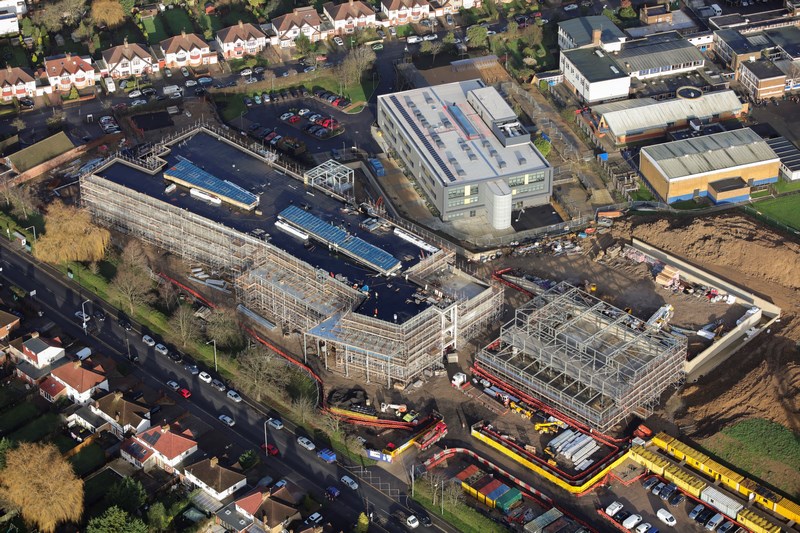 As reported in October 2015, Dowds Group are currently on-site on a number of education projects throughout London. Below we have provided a brief update on progress on-site:
Harris 6th Form Academy
Following the handover of the completed project in December 2014, Dowds Group Integrated Services Team have remained on-site carrying out planned preventative maintenance (PPM) and minor works for the School. This service has proved a great success and we have been contracted to continue the partnership until at least December 2016.
Northwood
The foundations at Northwood School were completed in August 2015 and construction is continuing to deliver the new 1,080 capacity school by September 2016. The school's superstructure and roof were in place by December 2015 and the internal works including the main mechanical and electrical systems installations will continue throughout Spring and early Summer 2016.
Harris Primary Academy, Chafford Hundred
Construction works are well underway in the new build Harris Primary Academy as can be seen in the progress shots below. Dowds Group joined the site to begin the services installations in December 2015. The finished project will see a five form entry primary school involving the erection of three storey building with new roadway access cycle and pedestrian access, as well as, the creation of parking areas and all landscaping works.
Harris Primary Academy in Shortlands, Bromley
We are also now on-site in Shortlands, following the demolition of the previously existing building and the construction of the mainframe for the new two-storey school. The project entails the construction of a new build primary school for the catering for 420 pupils and associated new provisions constructed for car parking, vehicular access, playground sports pitches and landscaping.
Dowds Group will start on a further 5 school sites across London in 2016 and we will continue to provide progress reports throughout the year.