Mental Health First Aiders
---
Monday, 1 October 2018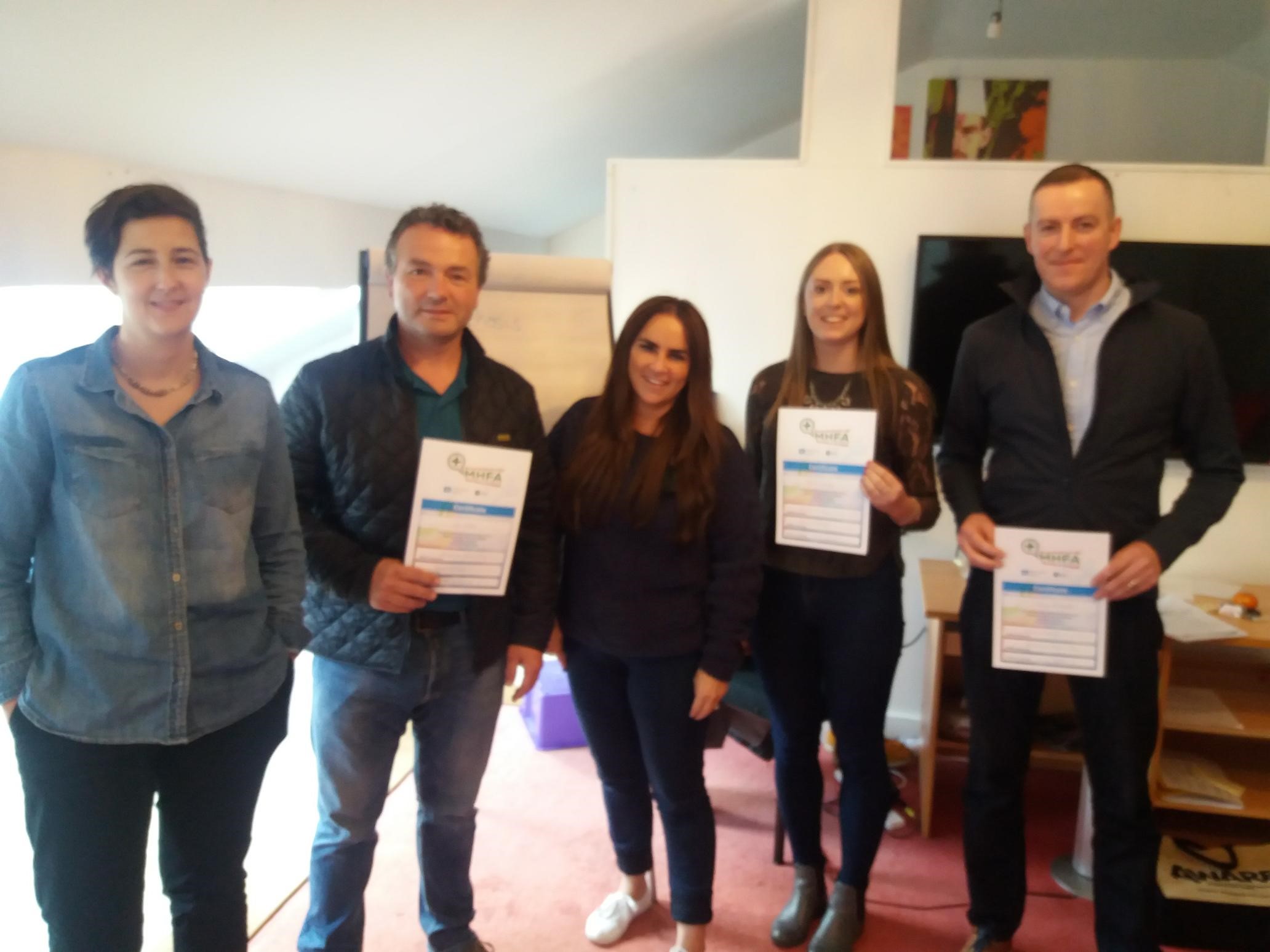 Dowds Group now have 3 qualified Mental Health First Aiders on our team. Damian McCamphill, John McAllister & Melissa Cunning, who are all members of our Health Matters Committee, attended a 2-day Mental Health First Aid (MFHA) course held by Aware NI. The main outcomes of the course was to increase their knowledge and confidence to enable them to provide first aid and support for people experiencing mental health problems at home and at work. They have learnt how to recognise signs and symptoms of mental ill health, provide initial help, and to guide a person towards appropriate professional support.
One in four adults in the UK will be diagnosed with a mental health condition in any given year and many people are not well informed about how to recognise these conditions or provide support. Mental ill health can have a serious effect on not only someone's personal life but also their working life. We want to encourage our staff to talk about mental health as we would physical health, reducing the stigma attached.
The aims of Mental Health First Aid are to:
preserve life where a person may be a danger to themselves or others
provide help to prevent the mental health problem becoming more serious
promote the recovery of good mental health
provide comfort to a person experiencing a mental health problem
Damian, John & Melissa found the course to be of great benefit and it has definitely increased their knowledge and confidence should they ever need to provide first aid and support for anyone. We would like to thank Aware NI for holding a very informative and professionally run course over the 2 days and especially thank our MHFA instructors Andrea and Rachel for their support and guidance.