Nearing completion at Ulster University Belfast!
---
Thursday, 30 June 2022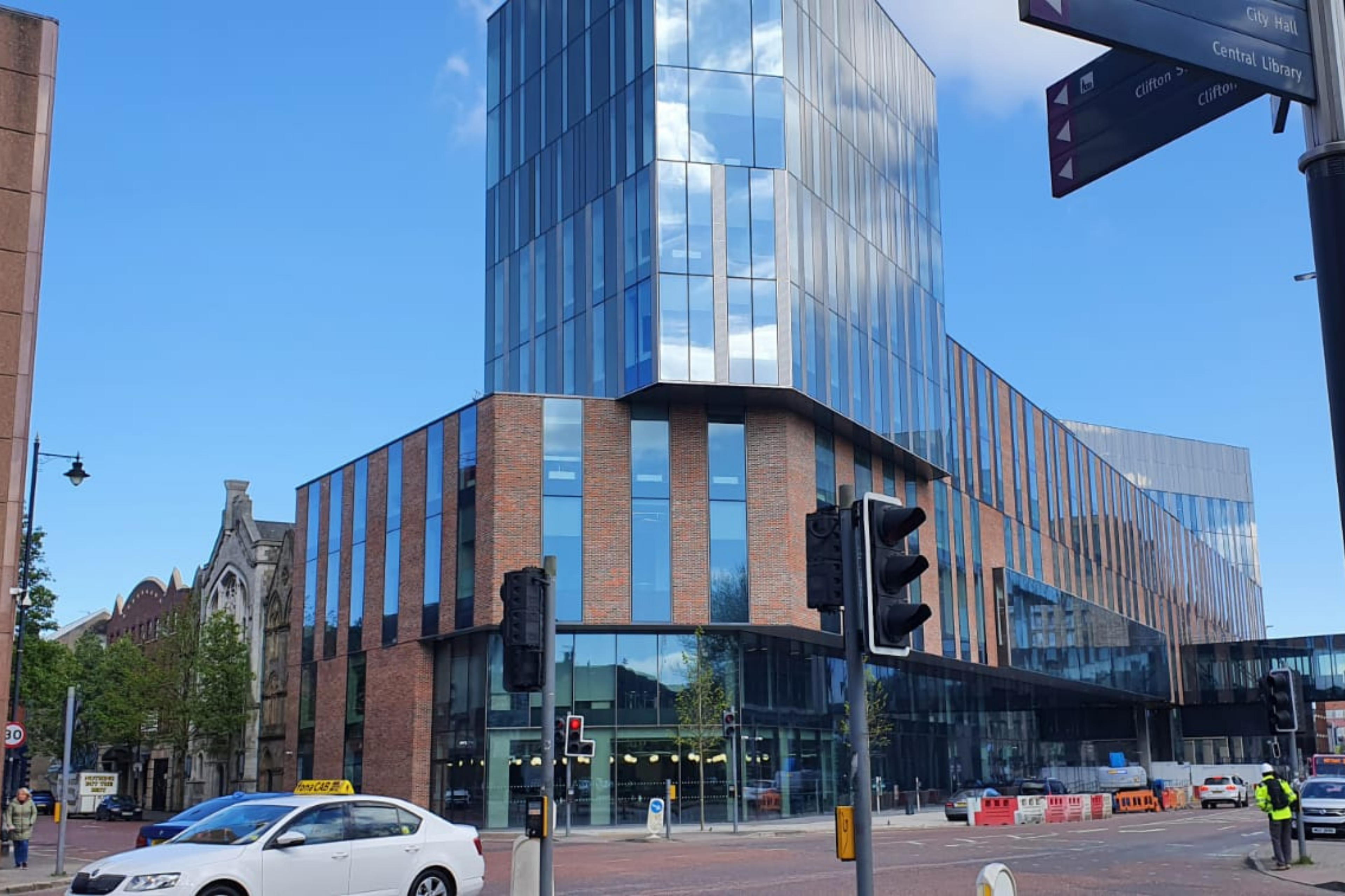 Our Building Services team are nearing completion on Ulster University Block BC in Belfast, working with Main Contractor, Sacyr.
This impressive new 75,000M2 educational facility is spread over 15 Levels, of which 2 Levels are below ground level. The building is expected to house around 15,000 new students and staff and consists of a variety of learning, research, collaboration & breakout spaces, main kitchen catering facility, several cafeterias, along with two large lecture theatres, one holding 350 students and the other holding 250 students.
There are 2Nr HV intake points both located on level 00, feeding two separate LV switch room. The main mechanical plantroom is located within the basement level B2, with further additional plantrooms located on levels 05, 06, 08, 09 & 11. There are 3Nr back-up standby generators, with the main 1Nr 400KVA set backing up the 2Nr LV Main Switchboards and a further 2Nr 250KVA sets backing up the main CER room. The main CER room (Communications IT room) is located on level 09 and has an N+1 back-up system via 2Nr 120KVA UPS's & 2Nr 250KVA Generator Sets. The CER room contains 20Nr IT cabinets all contained with 2 hot aisle POD's, with a further 11Nr smaller SER rooms located throughout the building. The building is also equipment with 14Nr Passenger Lifts.
Our team has been working extremely hard on ensuring the highest level of quality installation has been carefully carried out on this project and we are looking forward to seeing the finished result of what has been a landmark project for Dowds Group!