NI Plumbing & Heating Awards - Adam Coomber wins Apprentice of the Year
---
Friday, 28 May 2021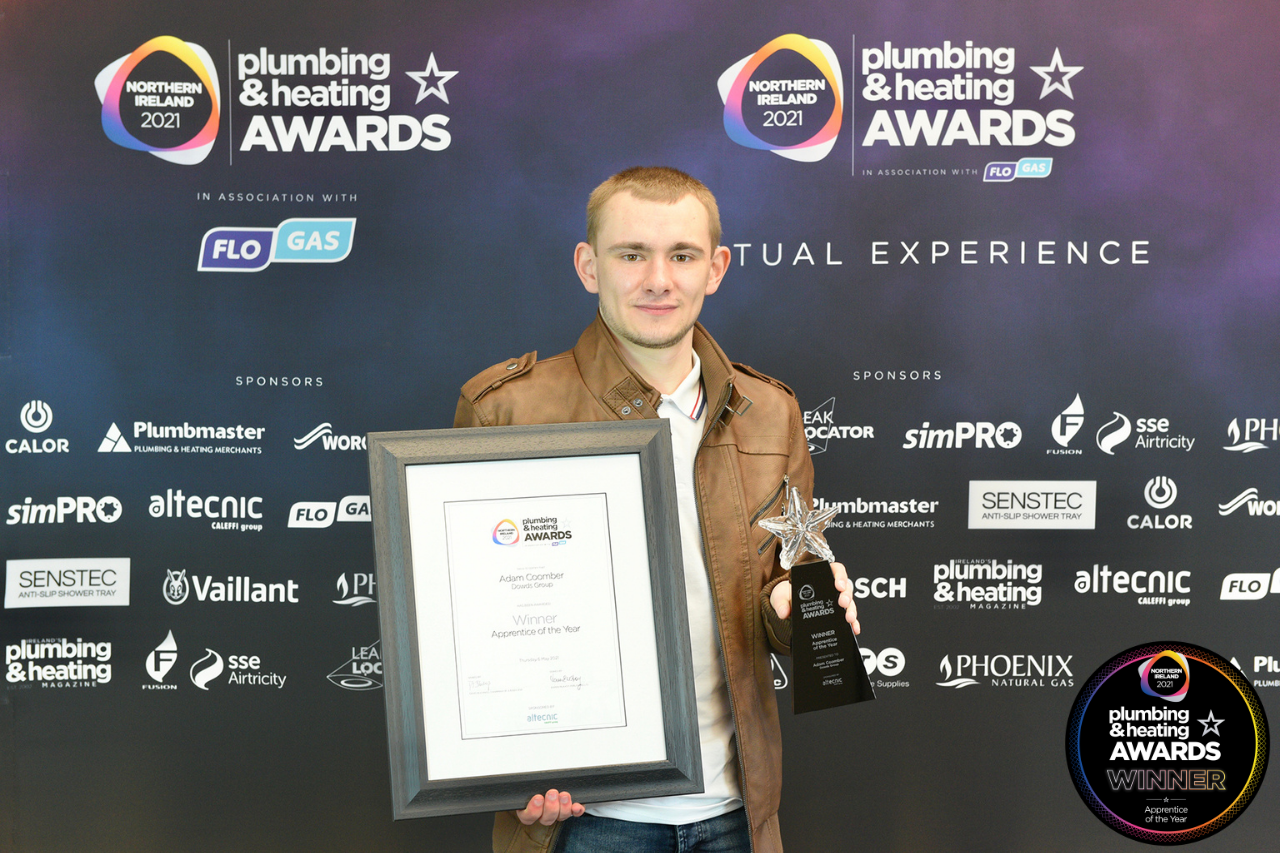 We are delighted for our 4th year Plumbing apprentice, Adam Coomber, who has received the Plumbing & Heating Magazine 'Apprentice of the Year' award 😊🏆⭐
Having started with Dowds in September 2017, Adam has gained an incredible amount of experience on projects such as Finnebrogue Artisan, Andersonstown Leisure Centre and South Lakes Leisure Centre and has made excellent progress during his time with us.
Adam is currently completing his Level 3 Apprenticeship in Plumbing & Heating at Northern Regional College in Newtownabbey.
Peter Lynch, Tutor at NRC Newtownabbey says:
Adam's commitment to personal development and progression is clearly evidenced in the qualifications and experience he has obtained and he has participated very successfully in the Inter Campus Skill Build Competitions. Adam continues to successfully bring the theory from the classroom into his everyday work and completes jobs with a sound theoretical and practical understanding of the technical aspects of the plumbing and heating industry.
Our Quality Manager, John McAllister, also commended Adam's abilities on site:
Adam has made excellent progress in his time with Dowds. His site management team report that he displays an excellent attitude and shows good practical skills, as well as maintaining impressive grades at college. I have no doubt that Adam will continue to impress and has a bright future ahead.
As a company, we're very proud of Adam receiving this award and believe he has the ability to excel in the trade post apprenticeship from Plumber to supervisor & further on. Well done Adam!! 😊🎉
Check out the awards video below: