NI Plumbing & Heating Awards - Large Contractor of the Year
---
Friday, 28 May 2021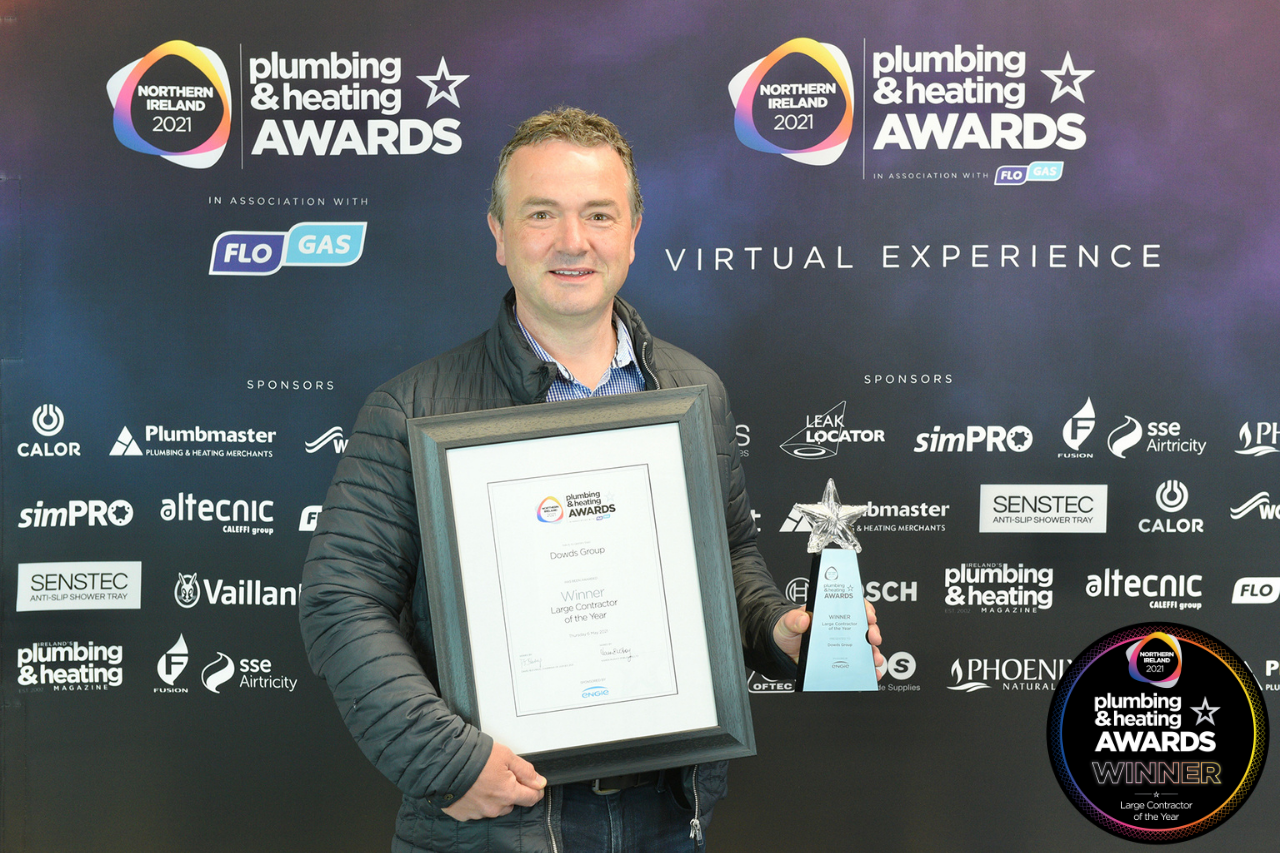 We are delighted to receive the Plumbing & Heating Magazine 'Large Contractor of the Year' award 😊🏆🎉

Pictured receiving our award is John McAllister, Quality Manager,
Dowds Group were proud to emerge from 2020 as a good news story - along with achieving a record turnover of £60m, we have taken on 80 staff and completed some of our most high-profile mechanical projects to date.
2021 will see the 15 year anniversary of the establishment of our mechanical division and with large projects such as Coventry University and Lambeth College secured, it looks to be another exciting and extremely busy year ahead.
In 2019/20 MEP projects at the Royal College of Music and Mountview Academy further cemented our reputation in London and we have expanded further having secured commercial contracts for a prestigious national museum and a landmark scheme on the largest timber-framed commercial building in the city.
Notable mechanical projects in NI included our 4th consecutive foray at Finnebrogue Artisan, with a £25m factory expansion, the completion of Lisburn CTCC and handovers of both the Belfast Leisure Centres and the impressive Southlakes Leisure Centre.
Not only have we made incredible strides on-site, but throughout 2019/20 Dowds staff have raised almost £25k for charity through fundraising challenges, many taking place in lockdown and focused on improving our physical and mental health.
A massive well done to all of our team, their resilience has been the crowning glory throughout the last year!
Hear what our Operations Manager, Jack Gourley, had to say on behalf of the company in the video below: