Omagh Hospital Update
---
Thursday, 25 February 2016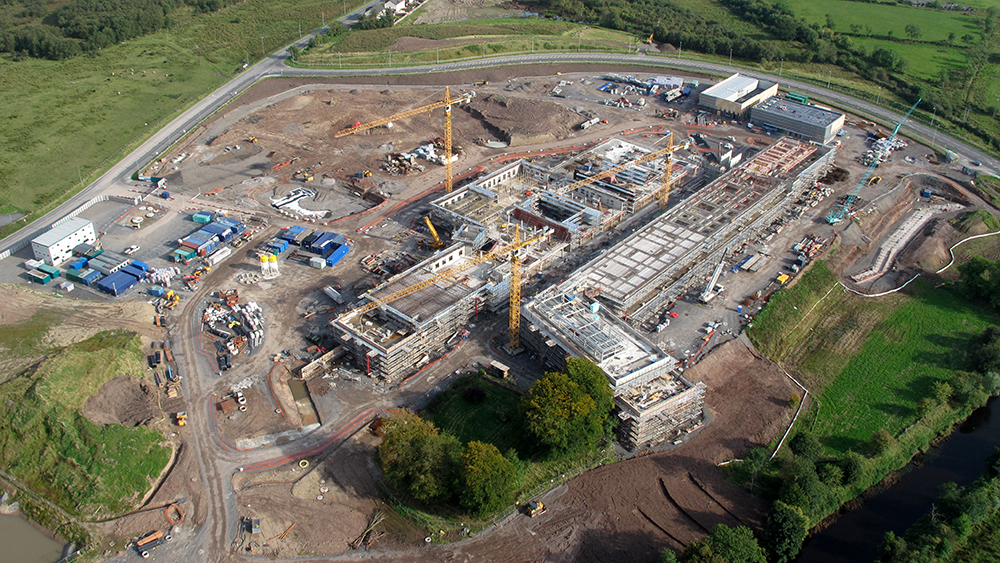 Working in conjunction with main contractor, McLaughlin & Harvey, Dowds Group are currently completing the electrical contract on the new Omagh Enhanced Hospital.
Overall the main construction is progressing well on-site, as can be seen from the progress shots. The concrete frame complete for all of the eight blocks and work well underway on the structural steel framework, external car park construction and landscaping.
In terms of the electrical installation, the 1st fix stage is nearing completion with 2nd fix wiring ongoing to three of the buildings. It is anticipated that fitting out will commence in February/March 2016.
Following the 850KVA transformers and HV switchgear installation into the energy centre in December 2015, two further 850KVA transformers (which will service half of the building) will be lifted into position on the roof in February.
Please see the flythrough video below or follow the link for more information:
http://www.westerntrust.hscni.net/OmaghHospitalandPrimaryCareComplex.htm