Q&A with...Melania Pulvirenti
---
Friday, 29 October 2021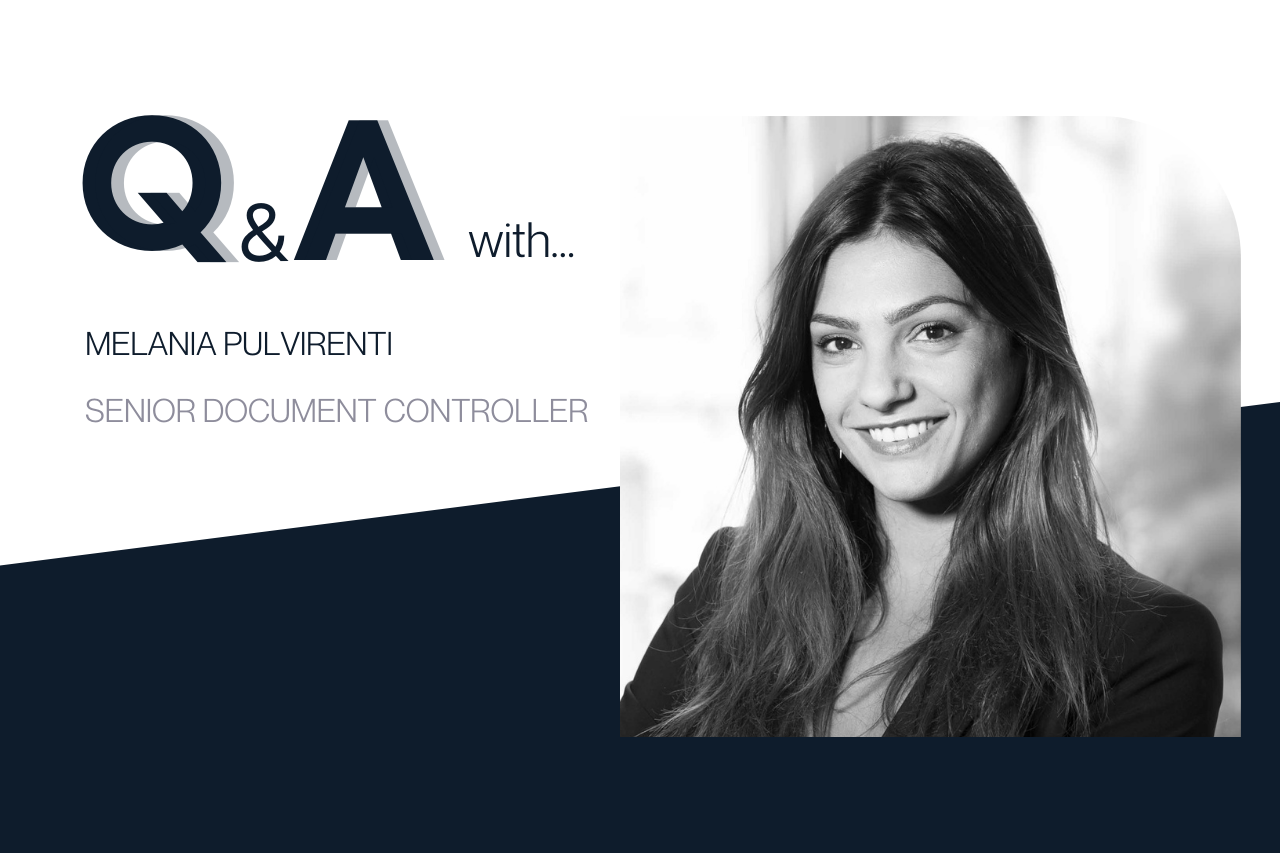 It's our team that makes Dowds what it is – something that hasn't changed since our incorporation over forty years ago. We take any opportunity to talk about our team, and we recently sat down with Document Controller, Melania Pulvirenti who is part of our London team.
With a knack for making complex projects simple, the Dowds team has a reputation for interrogating design and understand the interfaces that M&E has with other elements on a project. Melania gave us an insight into what keeps her and the London team so busy.
Tell us a bit about your current role.
I'm a senior document controller at Dowds, and I am based on several projects across London, spending a day a week at various locations. I am responsible for the timely, accurate and efficient preparation and management of project documents. I ensure that everyone involved in our projects always receive and holds the most complete and recent information. I make sure that accurate drawings are distributed throughout contractors and client, on time and correctly. On a daily basis I keep track of important documents like contracts, technical submission, schedules and I create reports and trackers for the teams. I'm also responsible for setting up projects on-site and on intranet once they are awarded and I need to ensure that our on-site teams follow the QA (quality assurance) standards & SHE procedures (Safety-Health-Environment) set by Dowds.
What projects are you currently involved in?
It's a real mix, but that's what keeps it interesting! I'm working on an exciting museum storage facility project in Stratford, a canal side commercial campus and office spaces "Gramophone Works" in Kensal Green, the Kings College in Lambeth, a school in Brixton, and I`m currently setting up a new project in Barnet.
How has your career progressed, and how did you get into construction?
I have a degree in Urban Planning, and after my degree I moved to London to start an internship on a project site. I quickly realised that I preferred the construction side of things and being on-site in the middle of the action to sitting in an office. I've worked on projects in all sectors – residential, hotel, commercial, and education. I've never looked back!
What advice would you give to someone looking to get into the construction industry? What type of skills or attributes do you think you need to have to succeed?
It's helpful if you are a bit of a people person as you deal with several stakeholders. Being organised and having the ability to plan is crucial, especially under pressure. However also having a good problem-solving skill is fundamental as construction is a very quick and challenging industry. In document control, timing and quality are critical as the team is relying on you to always have the correct signed-off revisions of drawings.
And for you personally, what do you enjoy about working at Dowds?
The Dowds management team is genuinely interested in the teams' well-being and career path. I joined Dowds during the pandemic, and even with the additional challenges, there was a real interest in how I saw my career progressing at Dowds. People are actively encouraged to be part of the company and participate in various team-building / wellness events. It's unlike any other company I've worked for before.