Q&A with...Michael Myrie
---
Wednesday, 23 June 2021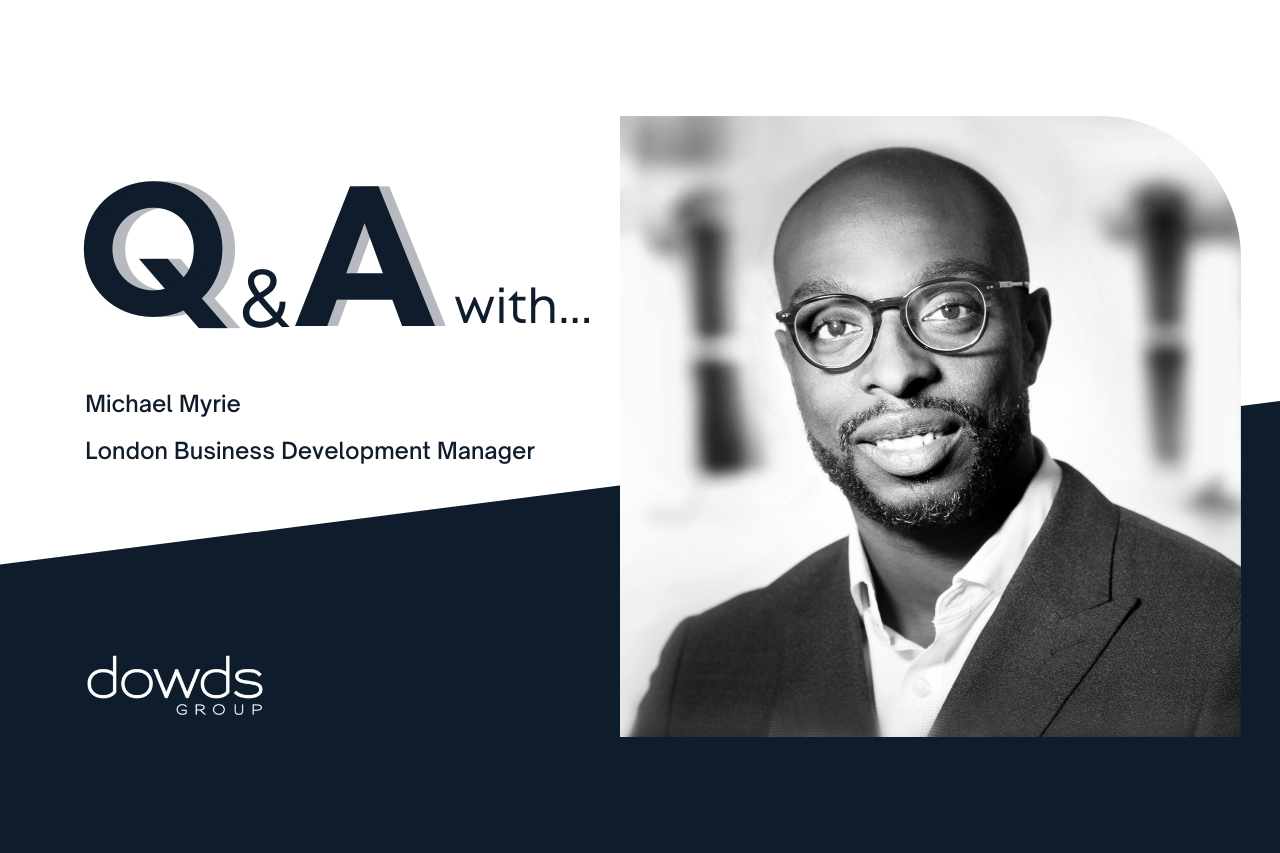 It's our team that makes Dowds what it is – something that hasn't changed since our incorporation over forty years ago. We take any opportunity to talk about our team, and we recently sat down with our London Business Development Manager, Michael Myrie.

Investing in people and having the right people on board is a crucial priority for the business, and despite the pandemic, Michael joined the team in October last year. Tasked with developing the pipeline and client relationships in London and surrounding areas, Michael also works closely with the pre-construction team.
How did you find yourself in this role?
My dad is an electrical engineer, which meant I was introduced to the industry early on. I followed in his footsteps and studied electrical engineering, followed by a degree in construction law. But I soon realised that my passion lay in working with people, understanding a client's vision and working with teams to achieve it. Throughout my 15 year career, I've worked for large main contractors and several MEP sub-contracting businesses as part of the client relationship, pre-construction and bid management teams.
Tell us a bit more about your role in the London team.
I work closely with London Operations Manager Wayne Kemp and the rest of the London team to identify the right opportunities across the education, residential, commercial, and healthcare sectors. Working closely with our supply chain, our in-house design team, Dowds can offer clients a technically robust bid backed by a financially sound company and an ethos of attention to detail. The in-house design team has been key to our success as we don't need to sub-contract any of the technical design – we can be flexible and scale up and down according to clients changing requirements.
You are in the midst of all the action. What is the current state of the London market?
We are finding the market buoyant, and there is an increase in opportunities across all sectors. We are currently tendering some fantastic schemes in the education, commercial, healthcare, and residential sectors. There is a growing trend of repurposing commercial to residential, which may only increase due to the effect of the pandemic. From a technical perspective, there is a renewed focus on ventilation systems to mitigate any perceived threat from airborne viruses.
What do you personally like about Dowds?
Staff wellbeing and fun are genuinely at the heart of the company. While some talk about it, Dowds always has activities to encourage people to get out, be active, and support good causes! I've been roped into doing some cycling soon with the some of Dowds cycling 'big hitters' over in the north of Ireland but I'm looking forward to it as it's a great way to get to know colleagues better.
There is a real focus on what individuals can do to develop themselves and also progress their careers within the company, which is more rare in the industry than it should be.