Q&A with...Wayne Kemp
---
Thursday, 13 May 2021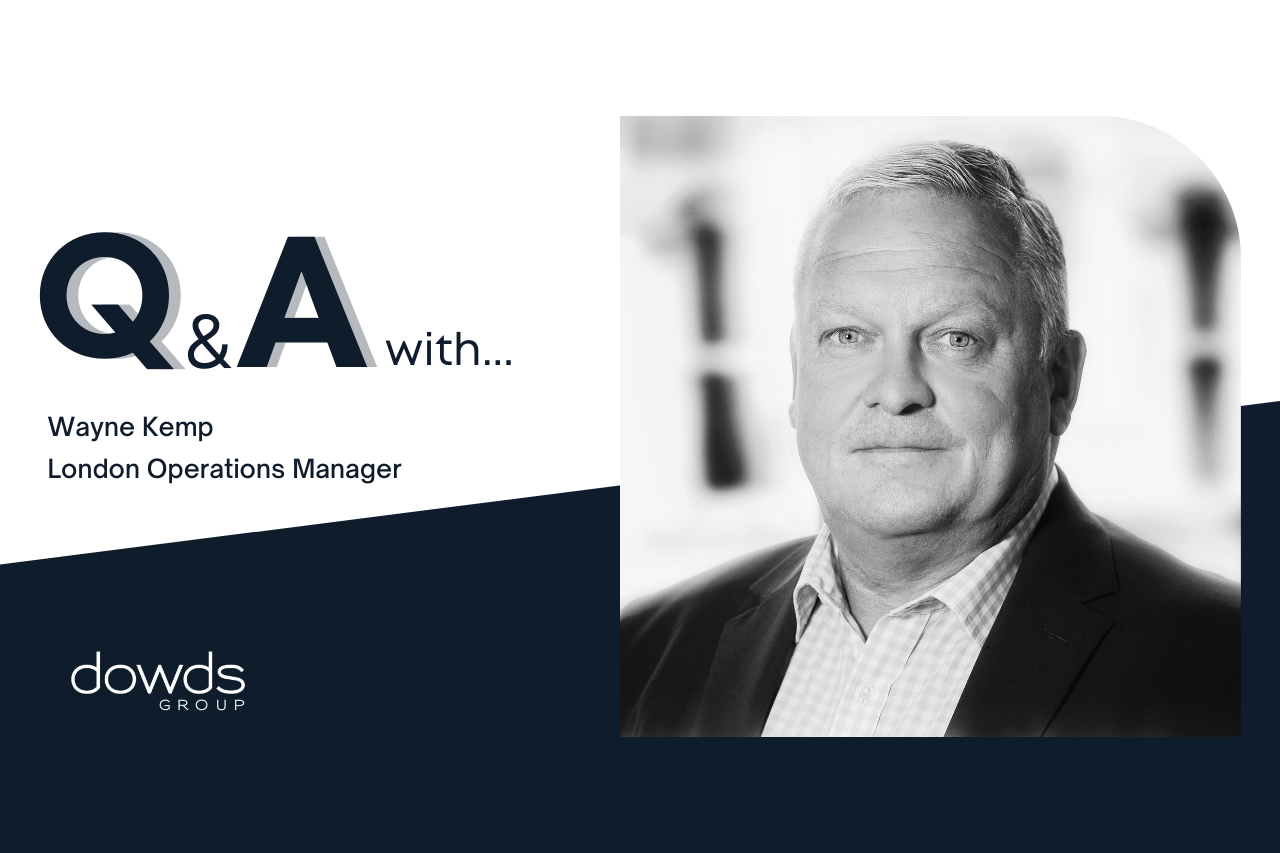 Our team makes Dowds Group what it is – something that hasn't changed since our incorporation over forty years ago. We take any opportunity to talk about our people and recently had a catch up with our Operations Manager, Wayne Kemp, who leads our London team.
Wayne joined Dowds 18 months ago and has been in the construction industry for over 30 years, so he has seen and done it all! Starting his career with an electrical apprenticeship, Wayne has worked for a number of M&E contracting businesses, main contractors and has run his own business. Wayne's experience has been extremely valuable in his current role of leading our 23 strong London team. With a knack for making complex projects simple, our Dowds team have a reputation for interrogating design and understand the interfaces that M&E has with other elements on a project. With in-house design management, BIM, and engineering capacity, our team can assist clients throughout the lifecycle of the project, from feasibility to aftercare.
We sat down with Wayne to have a chat and update on what our busy London team are up to, from education to healthcare, commercial and bespoke, one-off projects, the team delivers projects across all sectors.
We have some fascinating projects in London, tell us about a few of them.
We have a strong track in the education sector, and we are currently delivering three school projects which all have their own challenges.
Our team is also currently working on an unusual project for a museum delivering their storage facility in East London. With the necessity to preserve irreplaceable artifacts, the team is working to incredible tolerances, and the project will be commissioned three times.
Another exciting project is the Old Gramophone Works project in North West London. Overlooking the Grand Union Canal, this new workplace development has been designed with innovation and sustainability at the heart of it. The Dowds team is involved in the Cat A and Cat B fitout works.
What do Dowds bring to a project?
The approach at Dowds is firmly rooted in design and build. We have in-house design, BIM, and engineering services that we can draw on for any project. I believe this is a real value add for our clients as we can work with them to develop the design and identify any issues before we even get to site.
And for you personally, what do you enjoy about working at Dowds?
Dowds is an exceptional place to work. We have a strong London team, supported by the business directors who are committed to investing in its people and growth.