Run Mucker Run & Belfast City Marathon
---
Thursday, 10 May 2018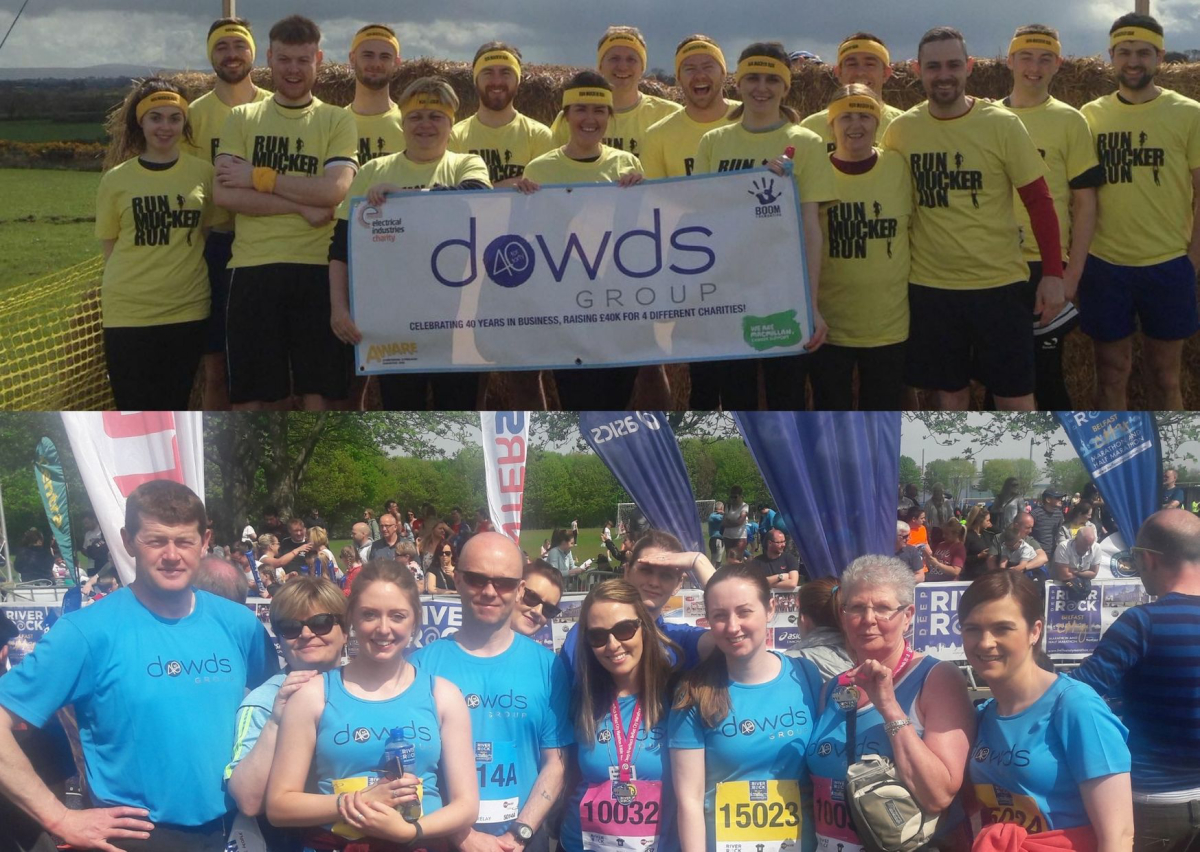 We would like to thank all our staff who took part in the Run Mucker Run and Belfast City Marathon events in aid of our '40 for Forty' campaign!
Those who were brave (and slightly mad) to take part in Run Mucker Run's very muddy and tough 5K on Saturday 28th April were: Jonnie Boreland, George Young, Kevin Marron, David Porter, JohnJ Dowds, Joseph Dowds, Matthew Kennedy, Tiernan O'Mullan, Lee McFalone, Karl McFalone, Kim McFalone, Josie Hardy, Kerry Guthrie, Sinead McFadden & Mattie Dobbin!
We also had an ambitious number of teams and individuals who took part in the different events at this years Belfast City Marathon on 7th May:
Relay Teams:
Team 1: Malachy Molloy, Ivan Dunlop, Michael Morgan, Kevin Doherty & Gerry McCrystal Team 2: Bryan Armstrong, Jack Gourley, Daryl Hill, Stephen Garfield & Chris Cahoon Team 3: Chris Drew, Craig Preston, John J Dowds, Shane & Tiernan O'Mullan
5K Fun Runners: Sinead McFadden, Josie Hardy, Melissa Cunning, Kerry Guthrie, Jenna Taylor, Gemma O'Kane & Shannon Dobbin
8 Mile Walkers: Ann Wales & Carolyn McKiernan
Thank you all for your dedication towards our '4o for Forty' campaign!