Steadfast FC Sponsorship
---
Friday, 11 August 2023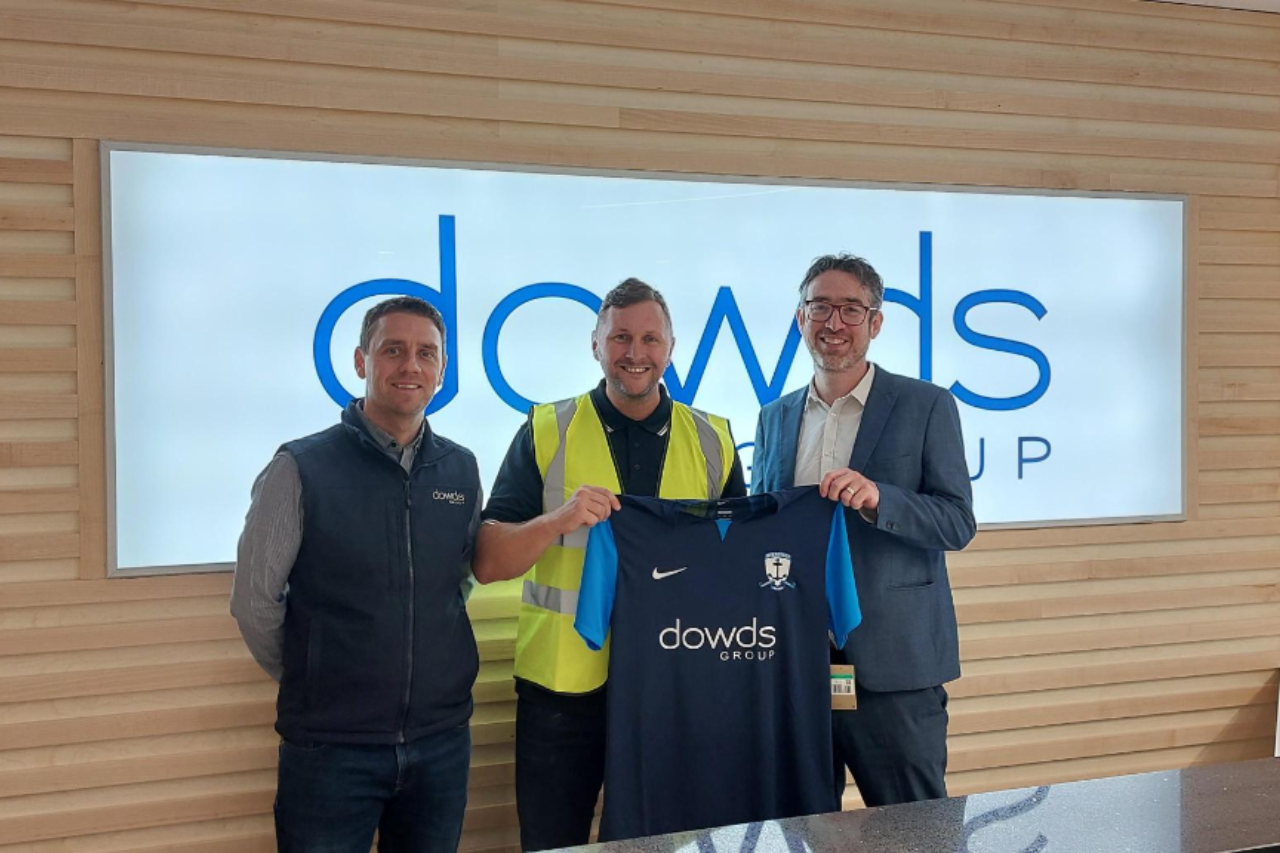 🔵 𝗗𝗢𝗪𝗗𝗦 𝗚𝗥𝗢𝗨𝗣 𝗦𝗣𝗢𝗡𝗦𝗢𝗥𝗦𝗛𝗜𝗣 𝗪𝗜𝗧𝗛 𝗦𝗧𝗘𝗔𝗗𝗙𝗔𝗦𝗧 𝗙𝗖 ⚽

Dowds Group are delighted to announce our first local sponsorship in Ballymena is with Steadfast FC.

Pictured is James Dowds (Managing Director) and Damien Mc Kernan (Construction Contracts Manager) presenting the new match day t-shirts to Andrew Courtney our Construction Site Supervisor, who is player and club committee member of Steadfast FC.

We would like to wish the team the very best of luck tonight against Connor FC in the Zala Sports Cup!