Straidhavern Primary School Visit
---
Thursday, 12 October 2023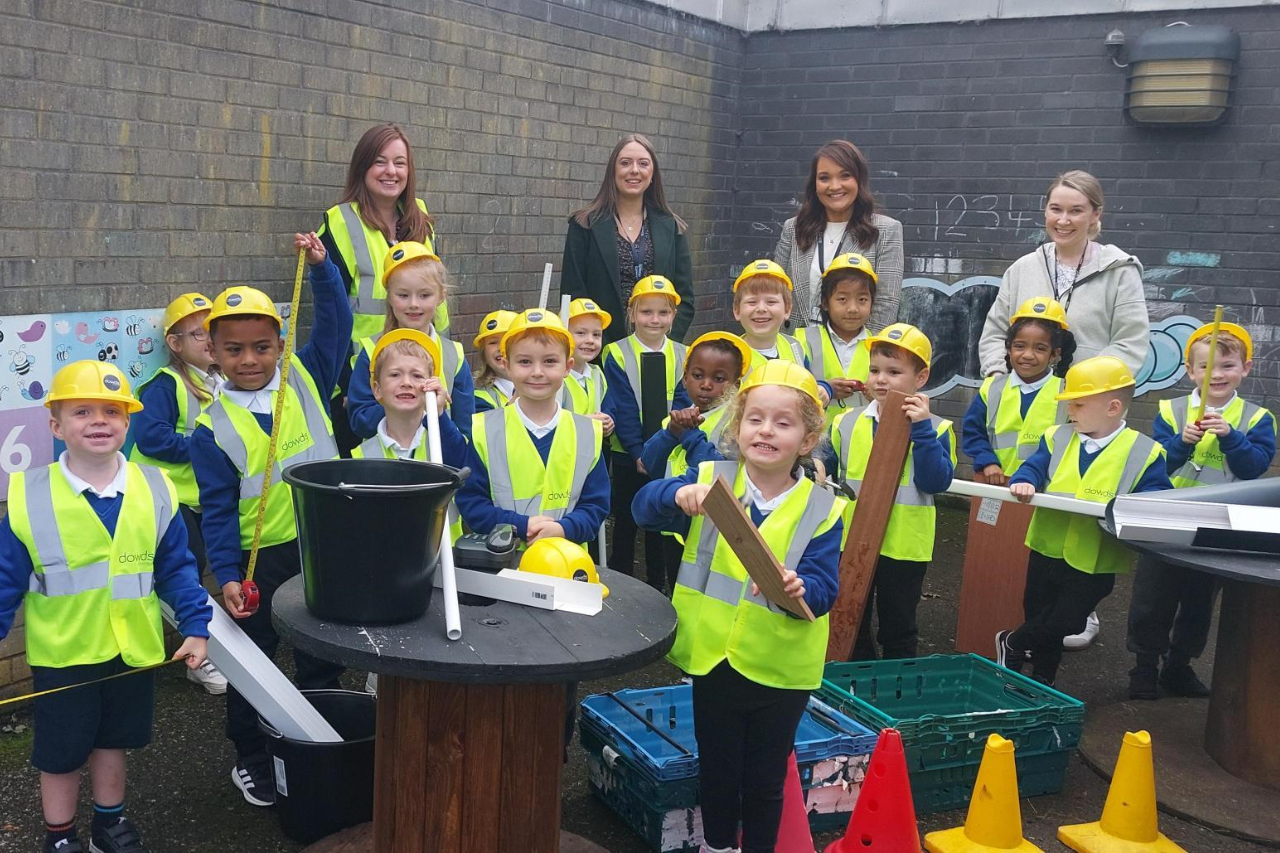 The future of the Construction industry hard at work at Straidhavern Primary School 🏫
Our Dowds team recently visited Straidhavern Primary School in Crumlin to donate high vis vests, hard hats and construction tools to the Primary 1 & 2 class.
Encouraging the children to use their hands to build and connect items and using their vision to coordinate their movements enhances their fine motor skills. This is crucial for individual development and helps to make children become more independent
Pictured with the P1 & P2 class is our Dowds team members Heidi Denton, Melissa McQuillan & Aideen McMichael alongside Mrs Chapman, Foundation Stage Teacher & Literacy Coordinator at Straidhavern P.S!