Sustainable September - Donations to St. Michael's Nursery School, Belfast
---
Thursday, 21 September 2023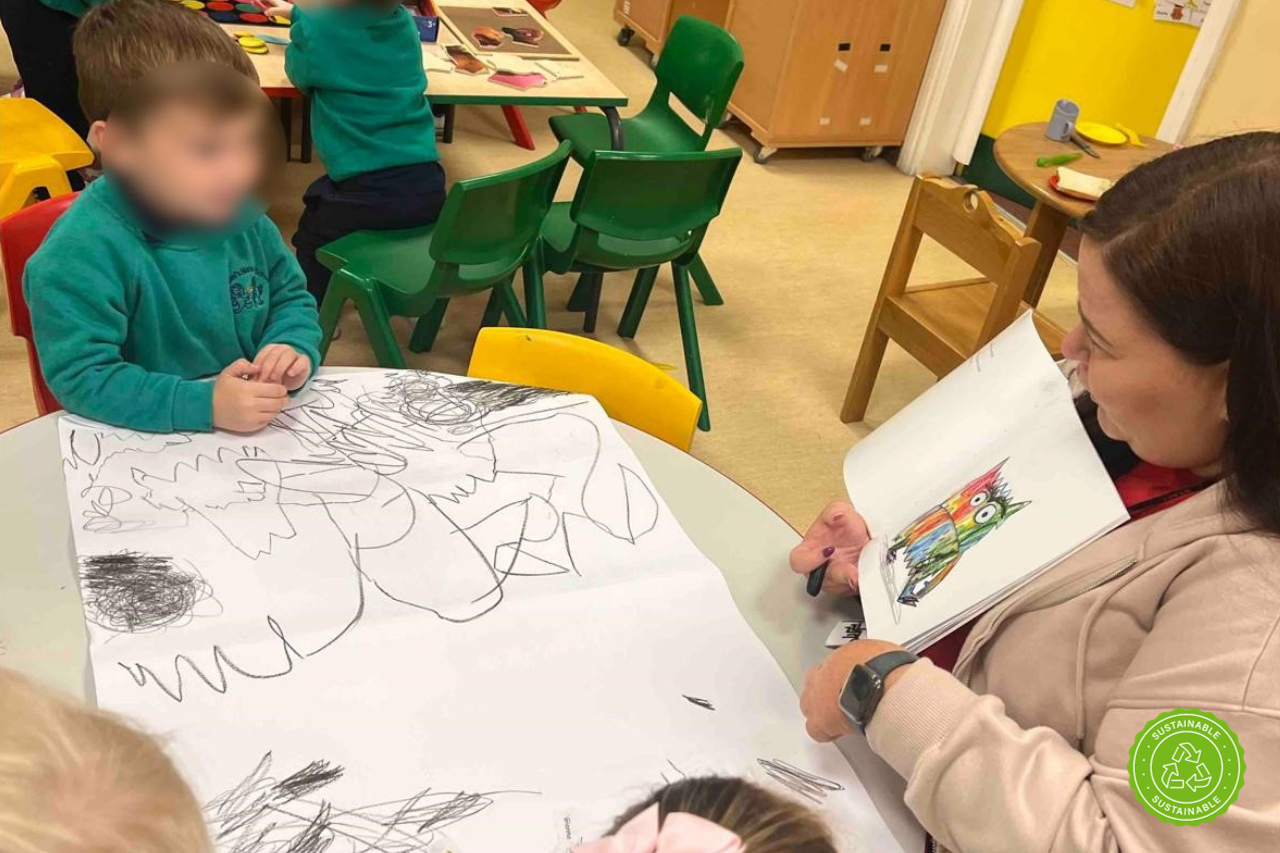 In partnership with Business in the Community Northern Ireland, this month we are taking part in 𝗦𝘂𝘀𝘁𝗮𝗶𝗻𝗮𝗯𝗹𝗲 𝗦𝗲𝗽𝘁𝗲𝗺𝗯𝗲𝗿 where we aim to highlight the benefits of supporting charity shops, reducing waste, purchasing pre-loved items instead of brand new and de-cluttering our homes and offices!



Recently when clearing out our Ballymoney & Belfast offices, a lot of paper copies of old drawings were gathered up throughout the offices. We encourage our staff to think smarter and more sustainably, so the paper was set aside rather than being scrapped which allowed us to donate to several schools including 𝗦𝘁. 𝗠𝗶𝗰𝗵𝗮𝗲𝗹'𝘀 𝗡𝘂𝗿𝘀𝗲𝗿𝘆 𝗦𝗰𝗵𝗼𝗼𝗹, 𝗕𝗲𝗹𝗳𝗮𝘀𝘁🏫
Clare McAllister, Principal of St. Michael's Nursery School, Belfast:
"There is always excitement when we get to draw on BIG pages! We were delighted to receive paper from Dowds Group - the children had plenty of space to try out their writing and develop their drawing skills. Being able to use this paper for another purpose fits perfectly with our Eco School reuse strategy as well as helping support Dowds' Sustainable September initiative!"



#sustainableseptember #sustainablebusiness #businessinthecommunity