Works completed at Avoniel Leisure Centre
---
Thursday, 13 January 2022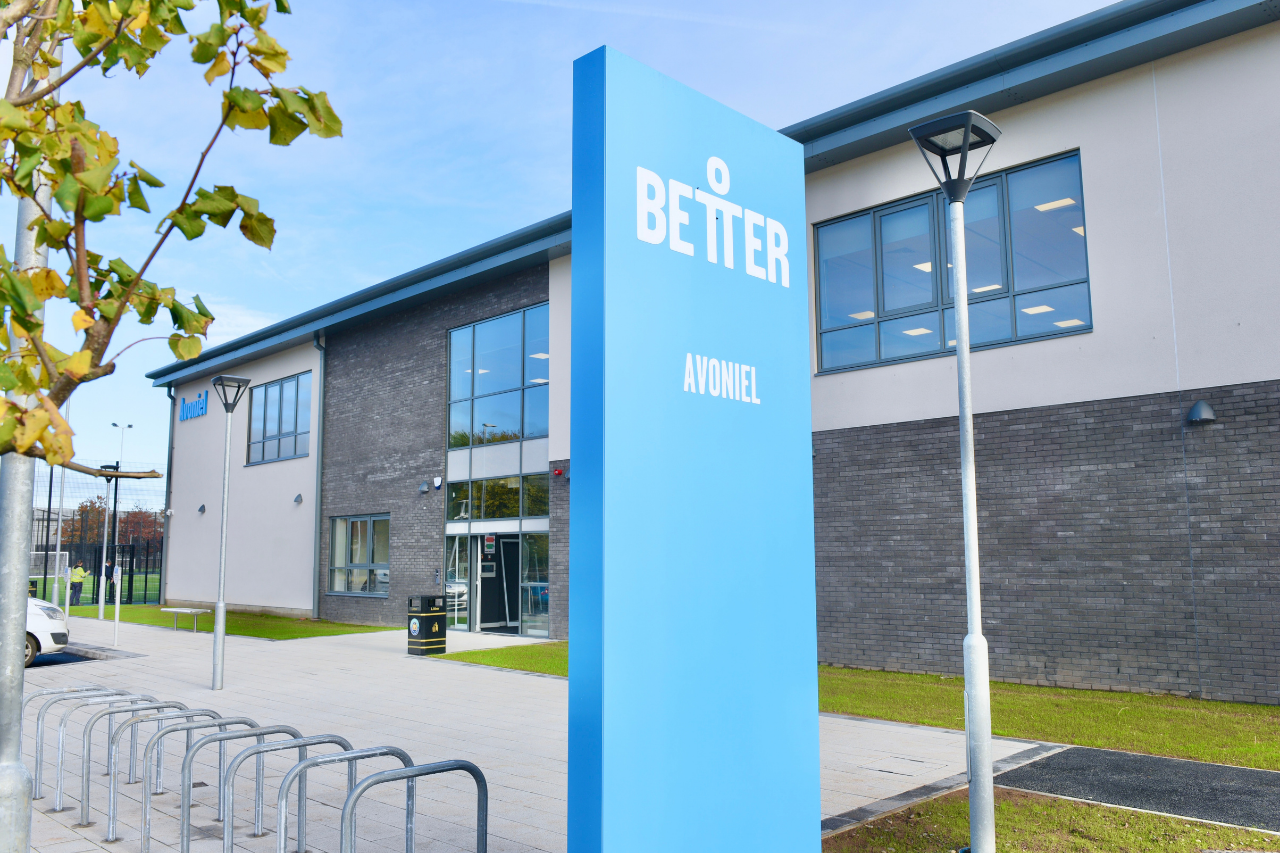 Dowds Group plays major role in Belfast City Council's Leisure Transformation Programme for Avoniel Leisure Centre…
We recently completed the full MEP installation for the £8 million redevelopment of Avoniel Leisure Centre, including infrastructure works such as water, gas and HV upgrades.
Forming part of the Belfast Leisure Transformation Programme, the Avoniel Leisure Centre project involved the redevelopment of the existing centre, which comprised a community sports hall and gym facility, grass pitches, 3G and associated changing pavilion.
"Even though the building is small, there are a lot of services in the ceiling voids to accommodate plumbing, ventilation, power and data, so space was at a premium," said Mechanical Contracts Manager, Aaron Corr. "Time was spent prior to starting on site, with our in-house BIM department ensuring firstly everything fitted, secondly, we could access all serviceable/maintainable items as required. We feel the installation to be to the high standard that our customers and clients expect from us."
For the electrical side on this project, our team used the Gripple Fast Trak system, which is the latest solution from Gripple, with regards bracketing solutions. "We found this an effective method of bracketing, and the guys on site could see the time-saving benefit," said Seamus Close, Electrical Contracts Manager.
Commenting on the project as a whole, Operations Manager, Jack Gourley said, "The project itself moved smoothly, it really was an enjoyable project to be involved in. The building and pitches are nestled amongst houses, out of sight, compared to the other BLC projects to date.
"The facility itself provides great opportunity for the surrounding areas, and hopefully we will see the next young sports stars using these facilities. It was great for Dowds Group to be part of another piece of the Belfast Leisure Transformation Programme."
For more than four decades Dowds has been delivering quality installations to a diverse range of clients throughout the UK and Ireland, earning a glowing reputation across the Health, Education, Commercial and Industrial sectors. The new facilities at Avoniel Leisure Centre also provide further evidence of expertise in the multi-faceted and often complicated leisure arena.
"For Dowds Group this was a great opportunity to work with Belfast City Council to deliver this fantastic new leisure facility for the community," Jack added. Commenting on the working dynamics with the main contractor, Jack said, "Dowds Group and Heron Bros. work extremely well together. When working alongside Herons, it feels like we are all working towards the same end goal. We find solutions on site, discussing problems face-to-face. With teams' meetings/emails and RFI's being ever so popular, it probably feels like it's becoming a forgotten approach, but it works. It keeps things moving."
https://online.flippingbook.co...