Works completed at Ulster Hospital Theatre 8
---
Monday, 28 June 2021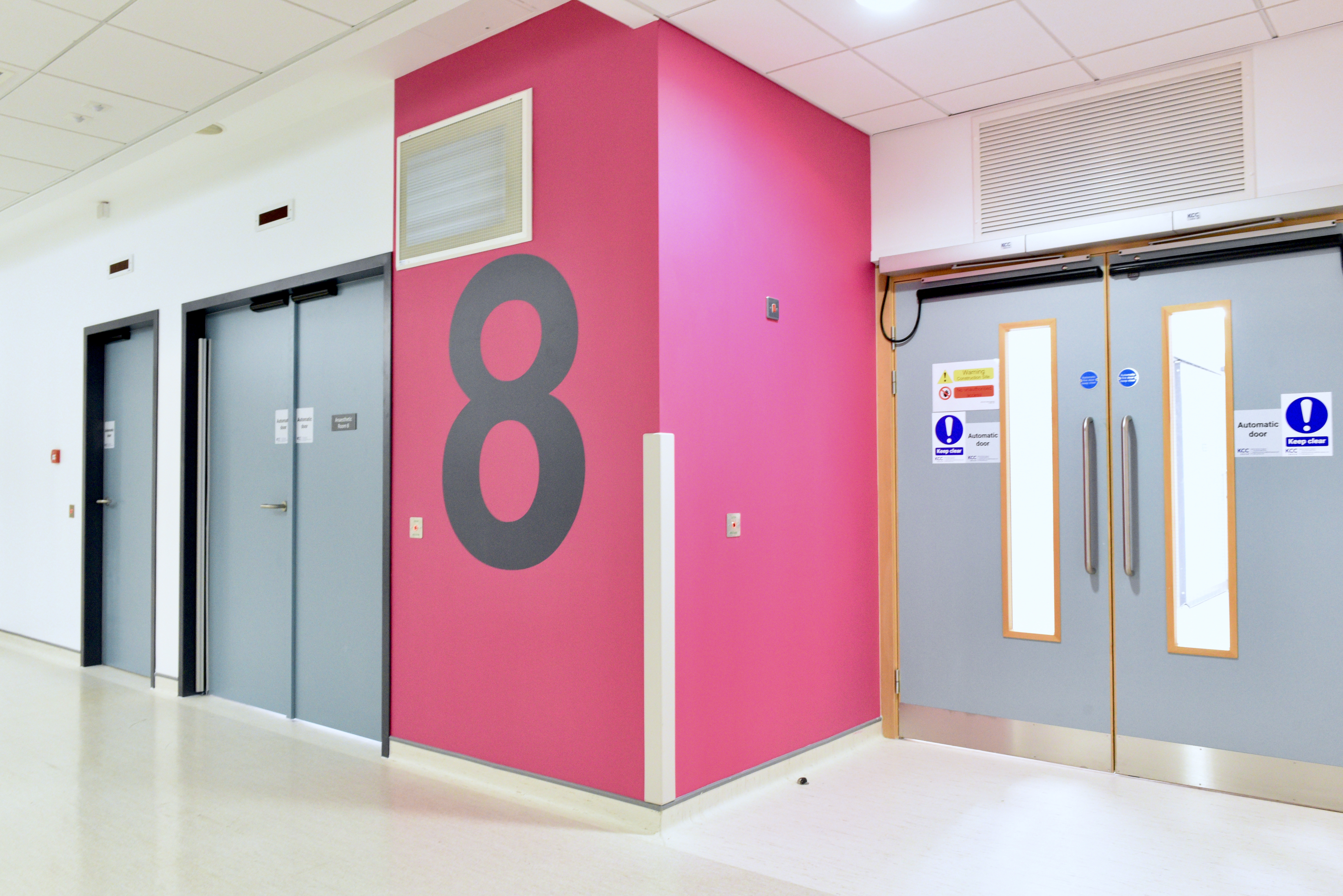 Dowds Group are pleased to announce the handover of the new T8 theatre within the Critical Care Complex at Ulster Hospital for the South Eastern Health & Social Care Trust.
The area, a former Level 2 Endoscopy department has now opened as the Regional Plastic Surgery Service for Northern Ireland. It was totally stripped back to a bare shell with all internal walls removed and transformed into a new Main Theatre, Anaesthetic Room, 2 Prep Lay-up rooms, Recovery, Nurse Base, Minor Operations Room, Procedure Room, 2 Dirty Utility rooms, patient WC's/changing rooms and a welcoming reception/waiting area with all new Electrical, Mechanical, Ventilation and Medical gas installations, including a fully integrated theatre control panel - the first of its kind in Northern Ireland.
On level 3 a new Electrical switchroom was created, a new Air Handling Unit was installed on the external roof deck and associated pipework was carried out within the Level 3 plantroom.
This project began during the first Covid-19 lockdown and presented a real challenge to our team, our sub-contractors, and suppliers as we strived to deliver the project in the midst of a global pandemic where suppliers were either closed or on skeleton working. Production levels were almost non-existent and estimated material deliveries times could not be relied upon.
We would like to thank all our suppliers & sub-contractors for their commitment to this worthwhile project and their ability to still deliver when faced with manufacturing problems. It is testament to the resolve of our suppliers & sub-contractors that we battled on to get the project carried out in the strange times which we found ourselves.
Dowds Group would like to wish the South Eastern Trust well in this facility and are proud that the delivery of this facility will have a life changing impact on the lives of the patients.
Design Team
Whittaker & Watt Architects
Beattie Flanigan M&E Consulting Engineers
Hanna & Hutchinson Structural Engineers
McAuley Heaney Principal Quantity Surveyors
Suppliers –
KDM Hire
MacBlair Building Supplies
Murdock Building Supplies
JP Corry Building Suppliers
Emerson Stone
Sub-Contractors –
Convery Ceiling
MET Healthcare
CSL Flooring
AlphaClad
Diamond Coatings
McCormick Metal Fabrication
Totalis Specialist Joinery
KCC
Elite Doors
Beyond Signage
G2 Cleaning
GIS
ATC
Bender
BPS