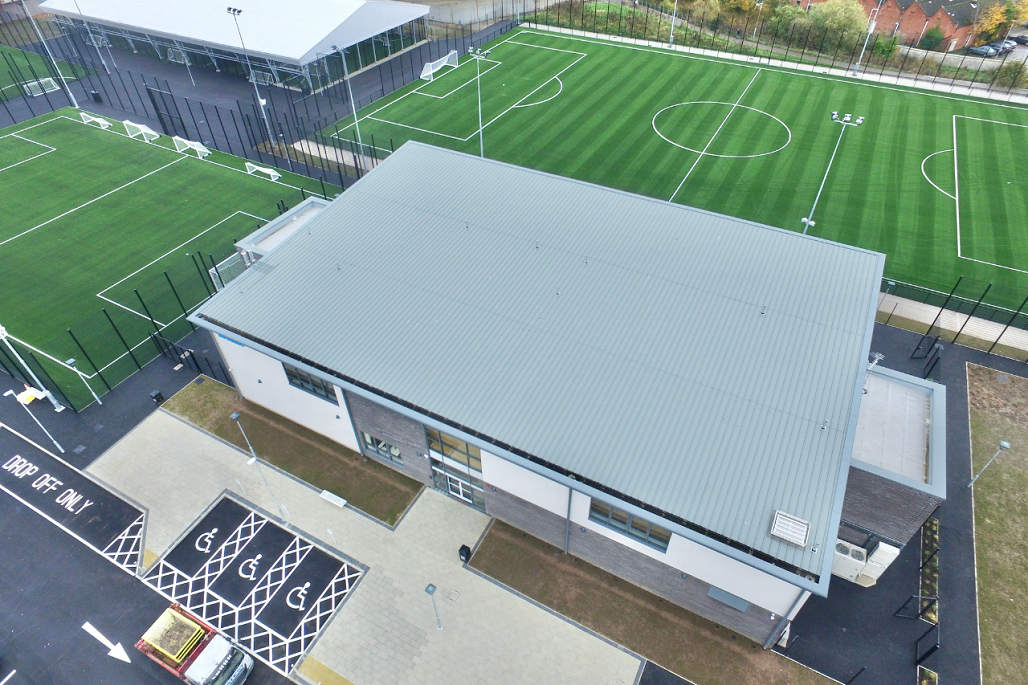 Dowds Building Services completed the full MEP installation for the £8 million redevelopment of Avoniel Leisure Centre, including infrastructure works such as water, gas and HV upgrades.
Forming part of the Belfast Leisure Transformation Programme, the Avoniel Leisure Centre project involved the redevelopment of the existing centre, which comprised a community sports hall and gym facility, grass pitches, 3G and associated changing pavilion.
The new facilities at Avoniel Leisure Centre continues to provide further evidence of Dowds expertise in the multi-faceted and often complicated leisure arena.
The scope of works for the new centre involved the construction of a new two-story sports leisure facility which includes the following:
-Multi-function rooms
-Multi function studios
-Group changing facilities
-Multi-use tenant space
-Meeting / Function room facilities
-Admin office area
-External 3G pitches
-External main 3G sports pitch
-External secondary 3G sports pitch
-External 5-Aside sports pitches
-External 5-Aside covered sports pitches
Regarding mechanical installations, although the leisure building is small there were a lot of services in the ceiling voids to accommodate plumbing, ventilation, power and data meaning space was at a premium.
The pre-construction team along with contracts management spent time prior to starting on site with our in-house BIM department ensuring firstly everything fitted and that we could access all serviceable/maintainable items as required.
For the electrical installations on Avoniel our team used the Gripple Fast Trak system which is the latest bracketing solution from Gripple which brought time-saving benefits to the team.
Commenting on the project our Operations Manager, Jack Gourley said: "The project itself moved smoothly, it really was enjoyable to be involved in. The building and pitches are nestled amongst houses, out of sight, compared to the other BLC projects to date. The facility itself provides great opportunity for the surrounding areas, and hopefully we will see the next young sports stars using these facilities. It was great for Dowds Group to be part of another piece of the Belfast Leisure Transformation Programme."
Follow the link to find out more information on what the Avoniel Leisure Centre has to offer - https://www.better.org.uk/leis...