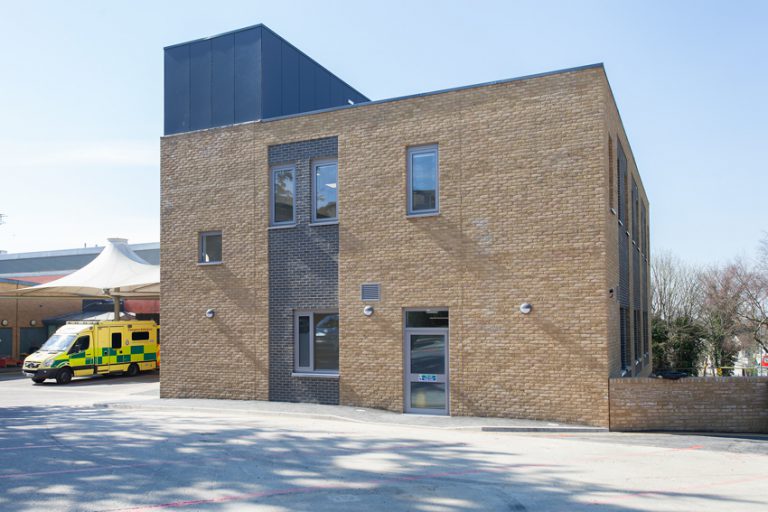 Dowds Building Services completed the full Mechanical and Electrical fitout of this new Mental Health Unit for Kingston Hospital which is a new building adjacent to the existing hospital ambulance bay.
There are 3 floors with rooftop access, the basement being left for future fit out. The ground floor comprises of the medical assessment areas staff base, office and waiting areas. The first floor being fitted out as office's & staff welfare areas.
The project spanned across 2 floors of accommodation with full 10 bed ward including installation of high security 'safe' ensuites'. A fast paced modular fitout was carried out in the factory and required a high level of coordination prior to starting works. Modular Build with 1st Fix was carried out in the modules in the factory with 2nd Fix onsite once modules had been lifted into position and connected together.
Tight void spaces with the modules made installation of the numerous Mechanical and Electrical services challenging to ensure all connections were made to the existing hospital systems.
The project was successful with commissioning and handover completed to full HTM Standards.