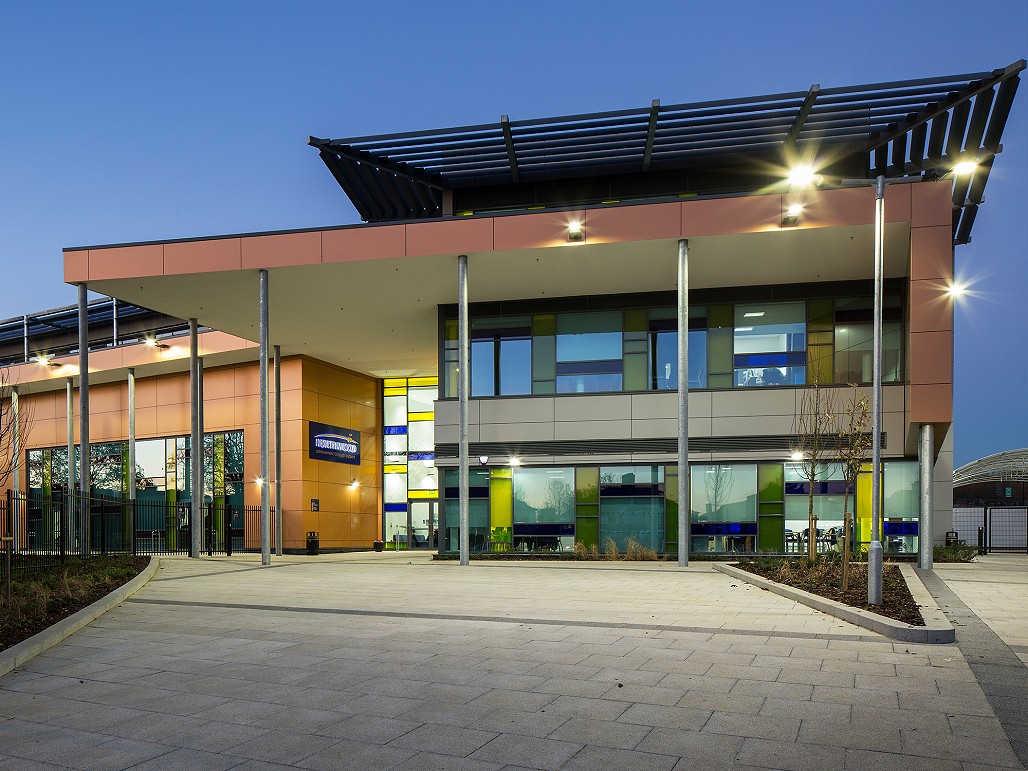 Building Services
Dowds Building Services team delivered a successful M&E package on the remarkable new building for Northwood Secondary School in Hillingdon, London. The London Borough of Hillingdon and the Education Funding Agency funded this £35 million development.
The new school building accommodates 1,050 pupils, it has three storeys and measures 9,800 square metres in size. In total there is 53 classrooms which include, science rooms, a science garden, specialist design and technology rooms, a large library, a large art room, sixth form study and social areas, special education needs room, a spacious sports hall and an outdoor learning terrace. Northwood School promotes an academic focus on performing arts with a stage area with retractable seating, an outdoor amphitheatre and performing arts/music specialist rooms.
In a collaborated approach, Farrans along with Dowds successfully completed Phase 1 of the development within 18 months giving an ideal environment for the continued delivery of top-quality teaching and learning for the students of Northwood. We completed M&E installations within the main school building and fitted out the classrooms, labs and office accommodation.
Facilities Management
Following a successful completion of the M&E works, Dowds Facilities Management were awarded the contract for Northwood School for 4 years.
Dowds FM provide Facilities Management to the school through proactive PPM scheduling, reactive maintenance and recommendations for further works, providing a quality cost effective maintenance package to the school.