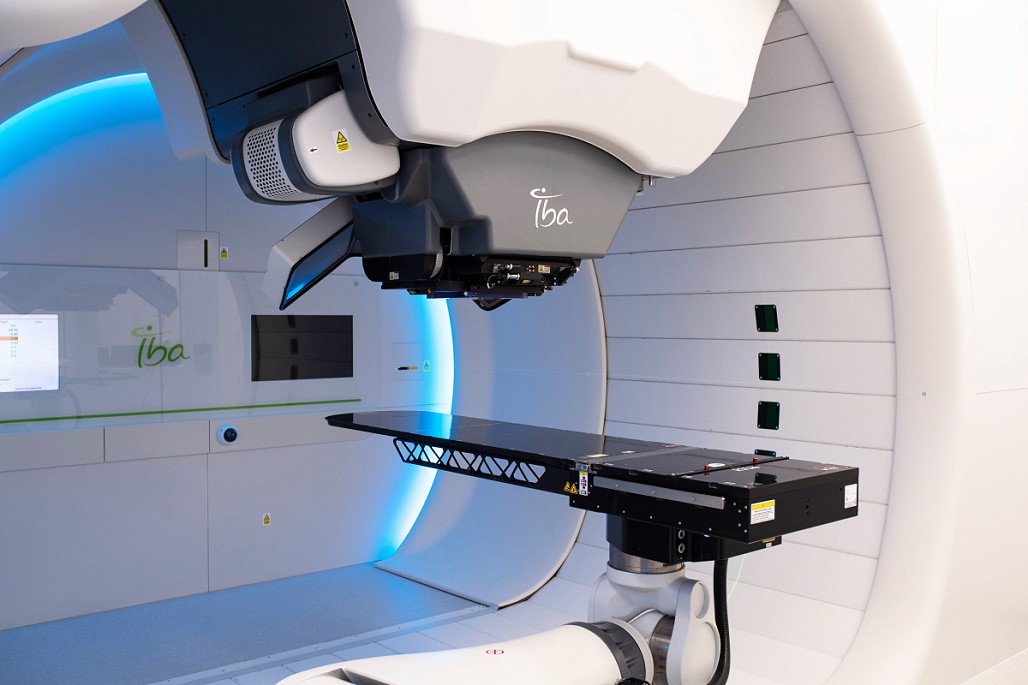 Dowds Building Services team completed the M&E installations on a revolutionary new High Energy Proton Beam Cancer Therapy Centre in Thames Valley Science Park, Reading. The £30 million Rutherford Centre has been hailed as one of the most exciting health and life sciences projects in Europe and includes facilities for proton beam therapy, a linear accelerator, a CT suite and an MRI.
The design and installation of the M&E services in such a heavily serviced and precisely engineered therapy centre, at the very cutting-edge of medical advancements, provided a multitude of technical challenges to ensure the effective and efficient operation of the facility. Attention to detail was critical whilst we were provided with specifications and drawings for the project we had to look beyond these and review multiple other documents and drawings to ensure we considered all essential components. Not only did we have to adhere to highly complex specifications of the equipment suppliers but we also had to comply with specific Health Technical Memoranda (HTMs) design guides which dictated the highest standard of commissioning.
The project required extensive off-site construction and fabrication necessitating Dowds Group working in close collaboration with the client, main contractors and design team to compile a systematic management programme to oversee the works. Due to the specialist nature of the project Dowds partnered with numerous specialist contractors to complete the installations in complex rooms, which included linear accelerator bunkers, an MRI scan room, CT simulator room, CT Scanner, Superficial treatment room, X-ray rooms and chemotherapy suites. The project was modelled to BIM Level 2 ensuring services could be installed in the designated spaces. Particular attention was paid to the main ventilation for the MRI, CT and LINAC plant areas to overcome the difficulties of limited plant space and access/egress, this involved numerous design developments to guarantee fit and accessibility for future maintenance.
To overcome the coordination issues of working with various other on-site contractors we produced main plant deck drawings, showing our plant install routes and identifying plant areas reserved for other contractors. We held weekly coordination meetings with the specialist site teams to demonstrate the model and encouraged comment on walk-overs, where they could be installed and any possible clashes/problems that could arise. The programme for the M&E contract was extremely tight and there were a number of key milestones that had to be met – lives literally depended on it! We worked closely with main contractors Graham to ensure we met the sectional and final handover dates so that the specialist equipment was installed and commissioned to meet the clients 'go live' date.
Ivor Brown, Senior Project Manager, Graham, said of our work on the project: "Owing to the specialist nature of this contract, there were only a number of M&E contractors with the necessary skills and experience to complete the project to our required high standards. We were extremely impressed with Dowds Groups' level of professionalism and look forward to collaborating with them in the future."