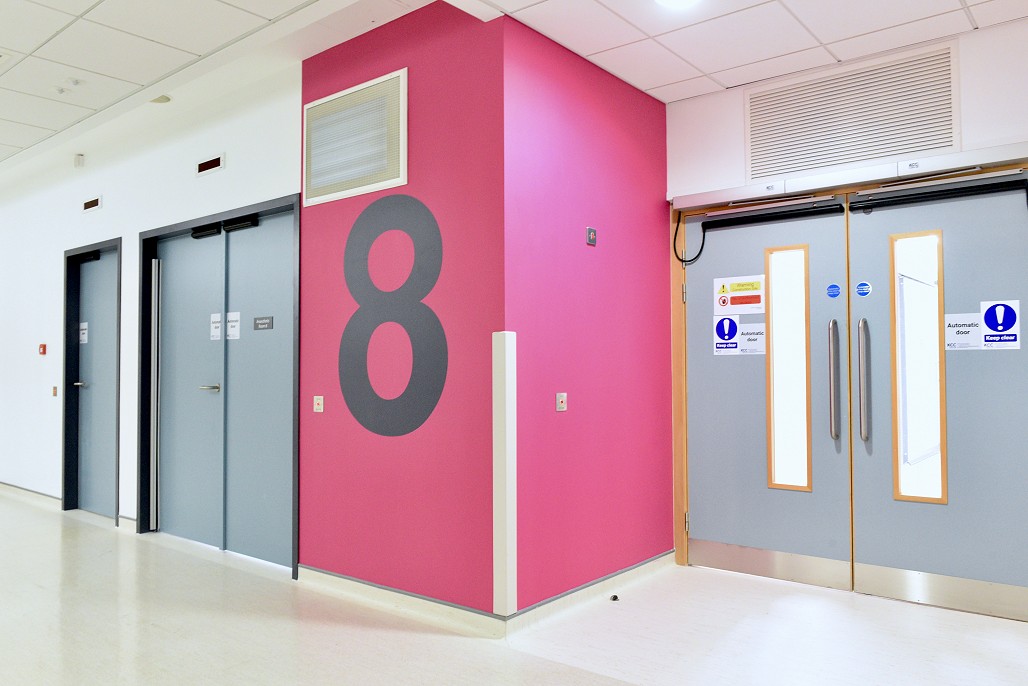 Dowds Group are pleased to announce the handover of the new T8 theatre within the Critical Care Complex at Ulster Hospital for the South Eastern Health & Social Care Trust.
The area, a former Level 2 Endoscopy department has now opened as the Regional Plastic Surgery Service for Northern Ireland. It was totally stripped back to a bare shell with all internal walls removed and transformed into a new Main Theatre, Anaesthetic Room, 2 Prep Lay-up rooms, Recovery, Nurse Base, Minor Operations Room, Procedure Room, 2 Dirty Utility rooms, patient WC's/changing rooms and a welcoming reception/waiting area with all new Electrical, Mechanical, Ventilation and Medical gas installations, including a fully integrated theatre control panel - the first of its kind in Northern Ireland.
Dowds Construction team began with building demolition works along with the removal of redundant mechanical and electrical services. All works on this project were carried out in a live hospital environment which required extra care and attention. Additional works involved structural support works, floor levelling, formation of new partition walls, new internal doors and screens, provision for new fixed furniture and provision of new flooring and new ceilings throughout.
Dowds Building Services team installed a new Electrical switch room on Level 3, installed a new Air Handling Unit on the external roof deck and associated pipework was carried out within the Level 3 plantroom.
This project began during the first Covid-19 lockdown and presented a real challenge to our teams, sub-contractors, and suppliers as we strived to deliver the project in the midst of a global pandemic where suppliers were either closed or on skeleton working. The completion and handover of Ulster Hospital Theatre 8 is a true testament to our team and suppliers abilities and commitment.