Dowds '40 for Forty' campaign hits £60,000 mark!
---
Thursday, 20 December 2018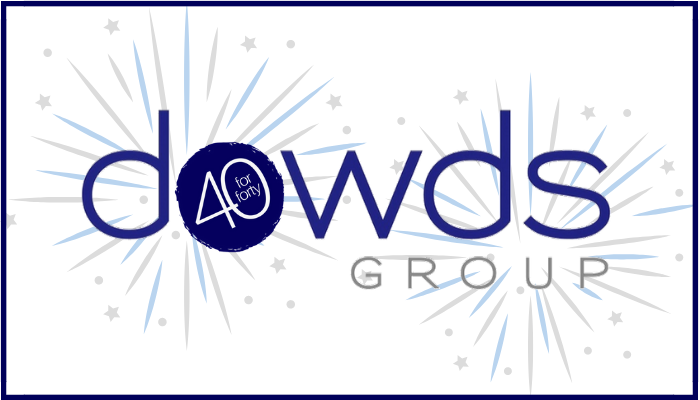 Dowds Group reached the company's 40th year in business in 2018 and, to celebrate this milestone, our team aimed to raise £40,000 to distribute across four different charities. We did not only reach the target, but the company exceeded it and have hit the £60,000 mark! The four charities selected by our staff for the '40 for Forty' campaign are the Electrical Industries Charity, Macmillan Cancer Support, AWARE NI and The Boom Foundation, each with a meaningful decision behind why they were chosen.
With the four charities selected, we planned and held a number of events which took place throughout the year. The 40 for Forty campaign got off to a successful start in December 2017 with a Christmas at the Races event with Malone Lighting as the main sponsor of the event at the Elk, Toomebridge. Following on in April, a fun-filled Family Fun Day was held at Joey Dunlop Centre, Ballymoney with Unitrunk Cable Trunking Systems as main sponsor. After months of dedicated training, Dowds Director, Brian Cunning, conquered his Everest Base Camp Trek reaching Base Camp after 9 long, hard days of trekking! In the same month, a number of Dowds staff bravely tackled Run Mucker Run and the Belfast Marathon in May. Dowds then started the summer with a superb Golf Day tournament on what was one of the hottest days of the year in June. Whitecroft Lighting was the main sponsor of the event and along with 30 'Four Ball' teams and different sponsors at each hole, the event was a great success. In July, Director Bryan Armstrong completed an epic mountain biking challenge 'The Crossing', taking on 200 miles over 3 intense days.
We held the finale event, The Gala, on Friday, October 19 at Galgorm Resort & Spa that rounded off this magnificent campaign – click here to read more about our Gala event! James Dowds, Managing Director, said, "We are overwhelmed by the generosity that everyone has shown in backing our 40 for Forty campaign. So to our own staff, the local communities we work in and to the wider construction industry, we want to say a huge thank you for everyone's support. "As well as raising money for these four important charities, this year has has been an opportunity to look back and recognise the hard work and dedication of all our employees, past and present, over the last 40 years and we are all looking forward to a successful future." The Gala event was a fitting end to an incredible year of fundraising and team-building for Dowds Group and we look forward to 2019 to take part in further charity work!